School Board Discusses 'Religiously Neutral' Calendar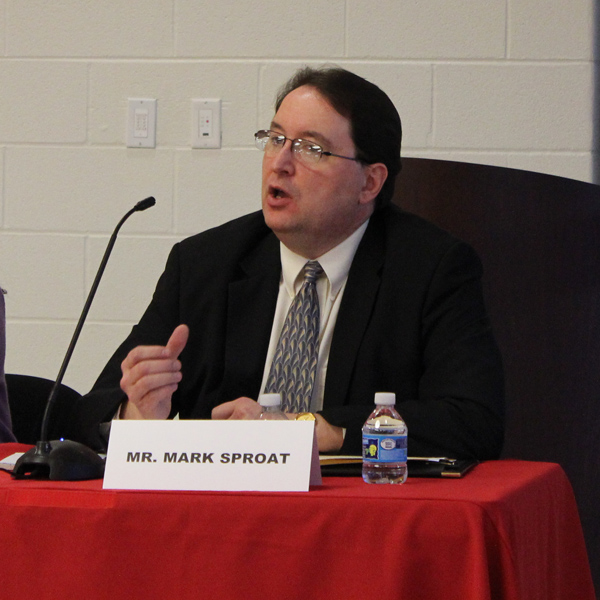 District 219 Board of Education discussed changing the school calendar to be "religiously neutral," meaning it would cease giving any religious holidays as non-attendance days, at its most recent meeting on Tuesday, Aug. 23.
This type of calendar would potentially stop arguments about giving holidays for some religions, while not taking off school for others, according to school board members. The board reviewed a potential draft of the 2017-2018 school calendar that would likely correlate more with the calendars of the feeder districts. The new calendar is based on the results of a survey given out to parents, students, and staff members by the district administration.
This issue has been a matter of discussion for the school board for over a year, according to director of community relations Jim Szczepaniak.
"We conducted a survey of students, staff and parents asking for their feedback," he said. "In addition to asking about whether to observe certain holidays, the survey also asked about when we should start and end the school year and whether first semester should end before winter break."
Trends observed by the school district include more and more school districts, including some of our sender school elementary districts, adopting a calendar that is "religious holiday-neutral" and concerns expressed by some of our families and school community members about whether it is appropriate to show preference to certain religious holidays over others when only some are designated as non-attendance days.
Some students pointed to the separation of church and state as a reason to support a "religiously neutral" calendar, but pointed out that a holiday with a large absence rate would be incredibly inefficient.
"Since we go to a public school, then I don't think religious holidays should be given off with the school calendar," junior Julia Gladysz said. "But then if a lot of students are going to miss school for a religious holiday then it would be more productive to give those days of school."
Other students think that if they aren't going to be given holidays off of school, then they should be allowed to take a certain number of excused absences for religious reasons.
"I think if we're going to stop giving holidays off of school, then students should be excused from school the days of their own specific holidays," junior Elizabeth Chin said. "It's just hard because there are so many different religions at our school, so you're never going to please everyone."
Not all teachers were aware of the potential change, and weren't initially sure how to react. However, they recognized the difficulty of giving some holidays and not others, and the amount of days that would be missed if every religious holiday was a non-attendance day.
"This is the first I've heard of it, so I haven't decided yet," physics teacher Martha Lietz said, "but I think we should honor people's religions and give them the day off as long as we honor each of them. However, there are a lot of religions, but I don't see that honoring none of them is the way to go."
The new calendar also raises one important question: where do the extra days go? The current 2016-2017 school calendar gives days off for Jewish holidays Rosh Hashana (Oct. 3) and Yom Kippur (Oct. 12), and Christian Good Friday (Apr. 14).
The plan for the new calendar will be revisited at the board meeting on Sept. 27, which will be open to the public.