2017 Spring Preview: Boys Track & Field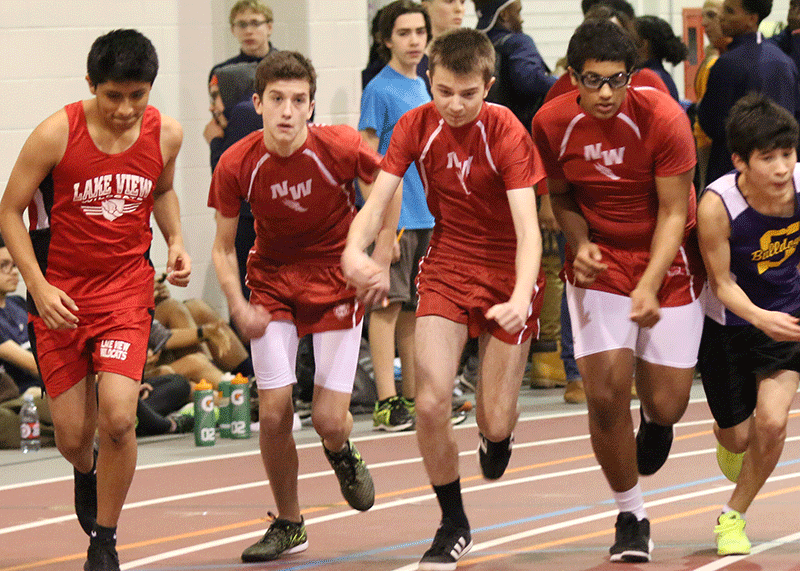 By Erin Kaihara
February 2, 2017
[youtube]https://youtu.be/nZ3cdwPePGc[/youtube]
The Niles West News recently had an opportunity to talk with boys track and field head coach Christopher Vivone about the team's goals and expectations for this upcoming season.
NWN: How does the team look this year?
Vivone: The team looks good. I think we're a very senior-dominated group, which is good because you always want that. Our strength is going to be with our mid-distance and distance guys. These are seniors who have put in a lot of hard work. That's going to be a benefit.
NWN: How does this year compare to previous years?
Vivone: This year reminds me a lot of — I'm not saying they're as good right now — of when we won conference in 2014. Very heavily dominated with seniors. The seniors won conference their freshman year and their sophomore year, so hopefully the same thing pans out this year.
NWN: What are the overall strengths of the team?
Vivone: I would say the overall strengths are our mid-distance/distance events, and we've got some field events. With junior Davion Lewis in the long jump and junior Jonathan Cherian in the high jump and triple jump, this team should be led by our mid-distance/distance group.
NWN: What are the weaknesses of the team?
Vivone: We don't have a enough depth with the throws, but we're working on that. The throwers are probably one of our hardest working groups, led by Coach William Oline. We don't have depth in the jump, we have good jumpers, but not enough depth. I would say the sprints too. We've got some good guys, but we don't have enough depth.
NWN: What are your goals for the upcoming season?
Vivone: As always, our first two goals are to win conference and sectionals. Last time we won conference was '14 and the last time we won sectionals was in 2002. That's a huge goal for us to try to achieve. The teams in our way, off the top of my head, [would include] Evanston, who always dominates so that'll be tough. We want to get at least five events downstate; I think that'd be a good goal to have.
The boys' first meet will be held this Friday, Feb.3 beginning at 4:30 p.m. right here at Niles West.