Boys Varsity Basketball: Tough Rivalry, Even Tougher Loss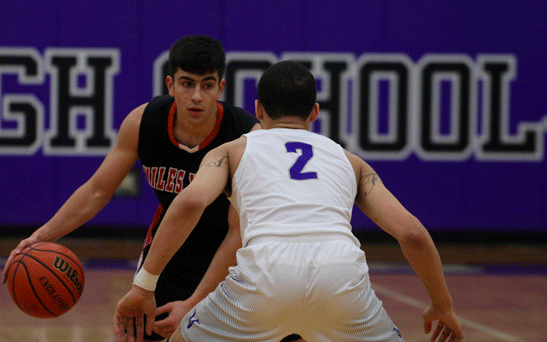 Last Friday, Feb. 10, the Niles West boys varsity basketball team faced their crosstown rivals Niles North. Even though it was held in the North gym, an enormous amount of fans came to support the Wolves. The game was unbelievably close, but West ultimately were defeated 61-64 in overtime.
Junior and varsity team member Sami Massih was somewhat disappointed in the Wolves' loss, but he is determined to make his team even more successful during his senior year.
"Obviously, North is a big game for us, but at the end of the day it's just another game," Massih said. "Personally, I'm really going to focus on my leadership and decision making. Both of these things are vital keys to winning basketball games. Our seniors really stepped up and were great leaders out there, and if we want to be as good next year, us juniors have to step up. As for decision making, it wasn't really there Friday night."
Mirsad Mackic, senior and captain of the team, has accepted the defeat and is proud of his team regardless. He hopes to move his team forward in the remainder of the season.
"Playing against one of the best teams in our conference and an overall very good team, we really fought, and in my opinion [we] deserved to win that game. Even though we lost, we could take a lot away from that game and learn from it," Mackic said. "Our team defense has improved game after game. Our team is playing with a higher confidence than we have ever."
Junior and attendee of the game Callieh Mohr was impressed by how the boys played, and she and her friends rooted them on regardless.
"The game was so close and intense; I couldn't believe it. Even though they lost, it was one of the most exciting basketball games I have ever been to. Hopefully the Wolves can get Niles North next year," Mohr said.
Massih ultimately had a great time at the game. Despite his team's loss, he is still motivated to become successful during the rest of the season.
"It's hard to look at positive things when you take a tough loss like that, but they definitely were there. I thought our offense was coming together pretty nicely. I thought Mirsad, Aaron Flowers, and Johnny Pabst contributed a lot to that. But overall, the whole team played with the heart," Massih said. "I've never seen our team want to win a game as much as that, despite being an away game, we had a huge crowd which really helped to motivate us. We're gonna continue playing with that heart through the rest of our regular season and through the playoffs."
The boys's next play will be away at New Trier against the Trevians at 7:00 p.m. this Friday, Feb. 17, hopefully with just as much support and heart as they did last Friday night.
About the Writer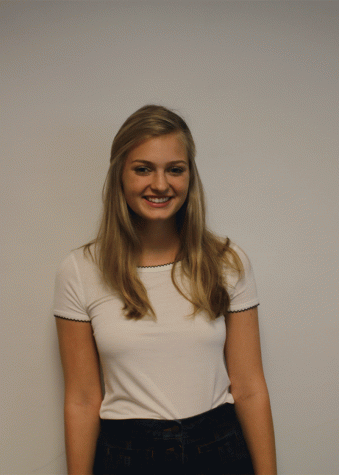 Abigail Davis, Staff Writer
Besides being the features editor for the NWN, Abigail enjoys being involved in many other clubs at West, including High Fidelity, Dance Marathon, and...