Contest: Retweet to Win Shawn Mendes Tickets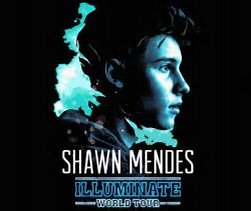 You could be signing and jumping alongside singer-songwriter Shawn Mendes in August for free by entering the ticket giveaway via Twitter. All that you need to do is retweet the tweet on Niles West News Twitter account, and you and a friend could be there live on August 3 at 7:30 p.m. at Allstate Arena.
Mendes' songs vary from pumped-up, high-intensity songs to slow, sweet songs. Nonetheless, they are all romantic and get people thinking about their feelings on every level.
"He is very humble about what he does. He started off making small covers on Vine and later got discovered and has been nothing but humble about it. His music is not annoying or basic. His voice is beautiful and it suits him well. I would describe his music as soft and definitely a lot of love songs, it doesn't sound like all songs do recently," sophomore Rita Ismayl said.
Sophomore Andrea Castineiras is practically obsessed with Mendes.
"Mendes is so talented and he's only 19 years old. Imagine how much more successful he will become. His music is relatable. He talks about what every teen goes through and what they experience; it's also super catchy," Castineiras said.
Mendes's songs are something that all age ranges can enjoy. Although a majority of his songs are about love, boys and girls can listen to it and find themselves singing along. His music seems to be the type that can come on the radio and somehow everyone knows it. It just has that impact on people.
Junior Filip Jaksic loves singing along to Mendes songs every day.
"I love him. He is such a good looking person and a great role model. His songs are pretty good too, I can never go a day without listening to him. He's one of the best artists today," Jaksic said.
The deadline to enter is Monday at 8:00 a.m. and the winning individual will be notified on Monday, most likely via Twitter. Good luck, and may the odds be in your favor.