Sext-Offending: What's at Stake?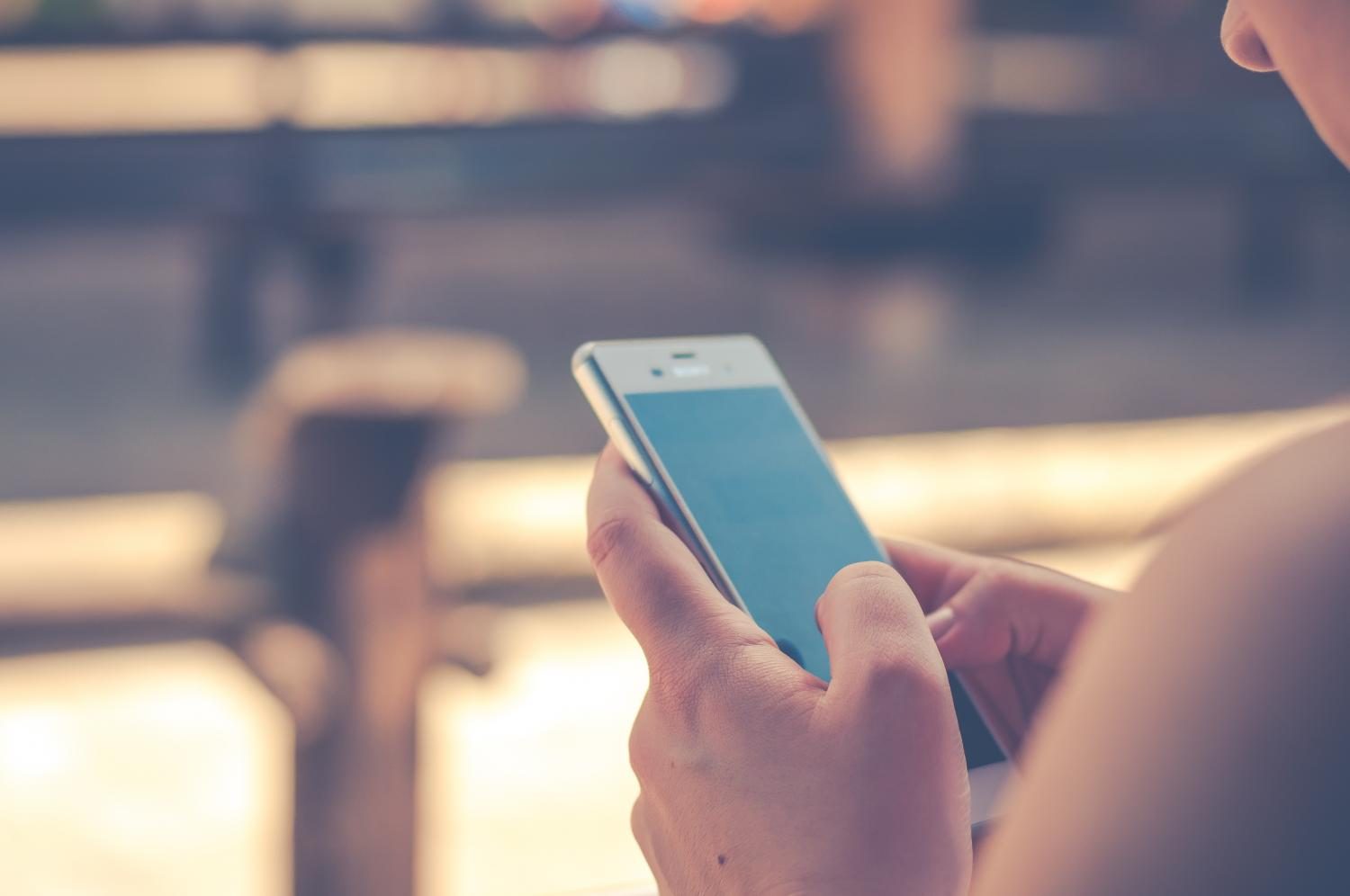 Schools across the Chicagoland area are reminding their students about online safety as teenagers return for the new academic year. This newfound focus point follows a May report by a local news affiliate, NBC 5 Investigates, that identified an anonymous messaging board where users were "soliciting or trading nude photographs of what appear to be former high school students" from at least 67 different Illinois high schools.
The site, which previously gained notoriety for displaying stolen photographs of nude celebrities, allowed commentators to request nude photos of women from these high schools by citing their name and graduating class. Some of the photos were reportedly of women under 18, qualifying them as child pornography under federal law.
One Niles North student was pictured on the site, leading school administrators to release a statement.
"The police informed the school that one Niles North graduate was pictured on the site. They said they do not believe the picture was taken during the student's high school years. The victim is working with police," Niles North principal James Edwards wrote in the statement, before underlining the importance of online safety. "This report provides us with yet another opportunity to remind our students to be careful about what they share on social media, and to warn that sharing intimate photos electronically is not safe. We also encourage parents to take an active role in talking with their children about using social media responsibly."
In that vein, Niles West students attended presentations about cyber-awareness, including issues of sexting, sexual misconduct, and dating violence on Tues., Sept. 12.
Increased Prevalence of Sexting: Nationally and at Niles West
This investigation certainly did not reveal the first case of a wide-scale nude photo-sharing scandal; similar situations have been appearing around the country in recent years, especially as smart phones and photo-sharing apps like Snapchat become more ubiquitous. Indeed, one of the first sexting scandals to reach national prominence was the "sexting ring" discovered among high school students in Luisa County, Virginia in 2014. In Luisa County, a social media account took the place of the website addressed in the NBC-5 report.
The sudden onslaught of nude photo cases among teenagers and young adults since the early 2010s is indicative of the surge in "sexting" culture. A 2010 study from the Berkman Center for Internet and Society at Harvard University claimed "there is no consistent definition of sexting in law or research." Yet, the same study cites the "sexting" definition from the National Center for Missing and Exploited Children (NCMEC): "a term coined by the media that generally refers to youth writing sexually explicit messages, taking sexually explicit photos of themselves or others in their peer group, and transmitting those photos and/or messages to their peers."
But just how common is sexting among high school and college age students? A 2013 Pew Research Center survey on sexting by age found that 44% of cell phone owners between the ages of 18 and 24 have received sexts; 15% have sent sexts; and 6% have forwarded other peoples' messages.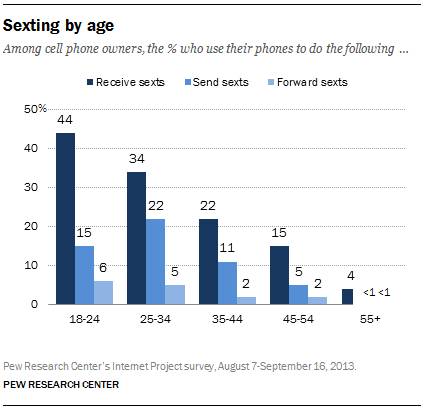 Despite the overall high level of general concern about the issue of youth sexting, there is not an abundance of reliable research. Studies oscillate between very low percentages (4% of teens 12-17 having sent a "sext") to very high.
A 2012 study conducted among seven public high schools in Texas and centered on a socio-economically diverse group of participants found that "28% of the sample reported having sent a naked picture of themselves through text or email (sext), and 31% reported having asked someone for a sext."
In addition, 57% of the participants reported having been asked to send a sext; among that group, 27% of girls reported being bothered "a great deal" when they were asked to send a nude photograph. Only 3% of boys reported feeling bothered to the same extent, indicating that sexting seems to affect females more than males.
At Niles West, administrators and teachers share a general consensus that sexting, while not omnipresent in our school, is something to be concerned about.
"I think there has [been an uptick in sexting in recent years.] The things that are going on, I don't think people really think about it before it gets out of control really quickly," Niles West school psychologist Felix Caceres said.
Some administrators do think the explosion of popular apps, such as Snapchat, has led to an increase in sexting.
"Do I think that it may have started happening more over the last couple [years]? With the proliferation of apps and things students use now, it probably has increased. But has it disrupted the school day more? I don't think so; we've been dealing with this for a while," assistant principal of operations Mark Rigby said. "However, does it disrupt the school day dramatically? No, it does not."
Though administrators acknowledge student engagement with sexting, it does not appear to be a significant part of Niles West's school culture.
"It's tough to say [the impact on school culture]. I've been here for four years and, knock on wood, I don't think that [sexting] is a big part of our school culture, thank goodness," dean Timothy Dykes said. "And that speaks a lot to our students and to our families that taught early on that this is something to be very careful with and to avoid. Hopefully, that message continues as generations go on."
Students tell a slightly different story. Many students acknowledge that their friends and peers engage in sexting behavior, but they recognize the potential consequences.
"I think a lot of people do it, but I can't know for sure," senior Shiva Rodrigues said. "I think it's bad because in the moment you might like that person, but you might end up hating them and then they have those messages or pictures forever."
Some other students are astonished at the prevalence of sexting among their friend groups.
"It's just ridiculous how many people are sexting on a daily, and even hourly, basis," senior Nate Glancy said. "This issue has gotten way out of hand among teenagers."
That said, a lot of students feel that sexting is something that everybody needs to make a choice about whether or not they wish to engage in it.
"I don't really think sexting is a problem. I think it's better for teens to let out their sexual frustration over text rather than in person; parents would rather pay for their texts than pay for a baby," senior Julia Gladysz. "That said, I wouldn't take the risk of allowing someone else have possession of those pictures of me because I understand the consequences."
"I think sexting is entirely up to those two people, and I think that the repercussions are on both of them if it gets out," senior Ellena Boudouvas.
There is a sharp drop-off in "sexting" among age groups older than millennials. The logical explanation for this would be that millennials were the first generation to possess personal cellphones in large numbers as teenagers. In April 2015, Pew Research Center discoverd that 73% of teens had access to a smartphone. This is a jump from 2005, when Pew reported that only 33% of teenagers had cell phones and were using them to text; the term "smartphone" was not even mentioned in that study.
Consequences of Sexting: Legal, Social, and Psychological
The main issue with underage sexting is the legality of the situation. Students who possess nude photographs of another minor are considered to be in possession of childhood pornography. As such, school administration must take steps to comply with the law.
"Niles West, in general, [and] the deans, specifically, take sexting and any sort of cyber [infraction] very seriously. Any time something like this is brought to our attention, we immediately are in contact with parents and, if necessary, we call the police because it is a police matter, and we need to ensure that everybody is kept safe," Dykes said. "Obviously this is a pretty delicate situation. Unfortunately, it has become a problem across our country. But it's something that, at Niles West, we take seriously, just like we take the safety of all our students seriously."
The law is very clear about the illegality of sexting among underage minors.
"Soliciting or enticing someone one should know is under the age of 18 to appear in such a picture or videotape is also a child pornography offense," according to the Illinois State Bar Association. "In Illinois, someone who commits the offense of child pornography is a 'sex offender' and must register and report as such."
At Niles West, there have not been an abundance of cases where the effects spill over into the school community.
However, such a thing is not impossible. A study from the Education Development Center in Newton, Mass. indicates that "high school students who send and receive sexually suggestive or explicit images are more likely to have symptoms of depression." Students in that study reported having attempted suicide or being forced to switch schools to escape the bullying and harassment that occurred after their sexts were disseminated, with females reporting feeling greater stress than their male counterparts.
"We do have students come down here frequently and report incidents, and then we problem solve that, and we always take it seriously. Part of our job is to then work with them on the emotional level and support them in that way," Niles West school psychologist Jennifer Hahne said. "Of course, there have been some more significant issues which then affect the kids long-term."
In severe cases, the issue of sexting also can impact the school community, potentially leading to issues of bullying and harassment in more severe cases.
"The school community is affected because high school tends to be a place where things spread very quickly," Caceres said. "So we've had incidents where there was sexting that spread quite quickly throughout the school community and impacts learning because it takes away from the focus."
Educating Teens about Sexting
The best way to prevent students from taking actions they may regret is to ensure that they are properly informed on the issue and the potential consequences. Many students engage in explicit of illegal behavior without a full understanding of the potential consequences of their actions.
"No, [students don't understand the legal implications of underage sexting] until they hear from the adults in the building," Caceres said. "I think it's done without having an awareness, and then [students] realize that the implications are quite large if they do have someone who is underage. It can lead to pretty significant legal issues, and I don't think that awareness is totally there until we talk about it."
Administrators agree that educating students about the potential consequences of sexting, both legal and personal, is the best way to make sure students are aware of the consequences before they engage in such behavior.
"In terms of sexting at Niles West and how it affects the community here, I think education has got to be the most important thing, so our kids understand and realize the significance of what they're getting involved in, if they choose to be involved in sexting, and the ramifications of that," principal Jason Ness said. "I think educating our students about it [is the most important thing.] Students have to think it through; they can sometimes be impulsive. So hopefully, [students] can think about some things before they get involved in something like [sexting.]"