17 Students to be Awarded at the Principal's Recognition Breakfast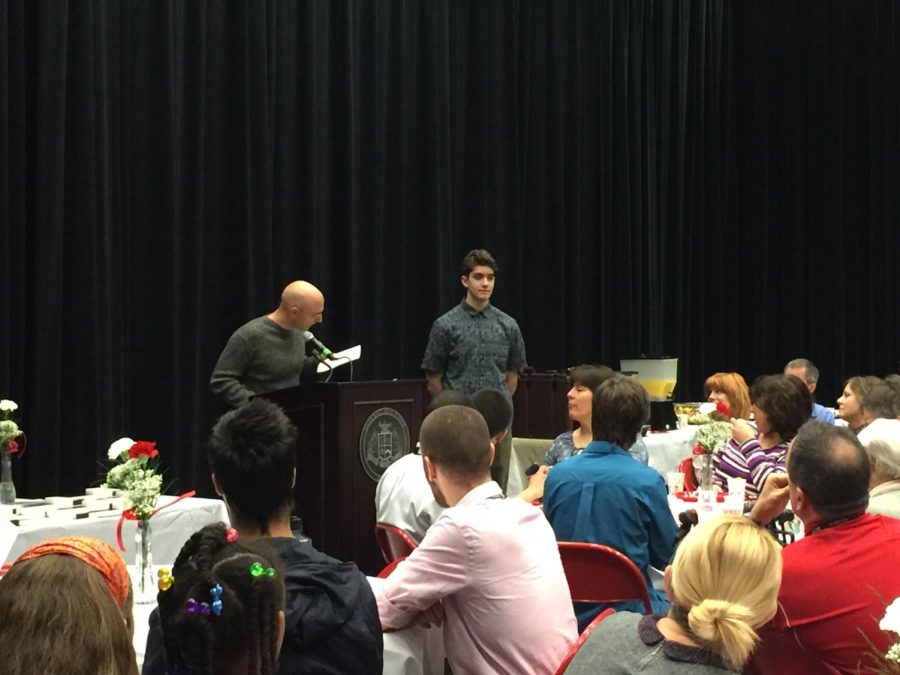 The first of this year's biannual Principal's Recognition Breakfasts will be held on Wednesday, Dec. 6 in the Black Box Theater beginning at 7:30 a.m. The event will honor 17 students who have stood out in a particular academic or extracurricular area here at Niles West.
Recipients of the awards are first nominated by teachers and are most often seniors, although younger students may also be nominated. Each department then agrees on one student to honor based on a majority vote.
According to executive secretary Judy Wheatman, the event is special because students are recognized to a greater degree than they normally might be, especially since parents are invited.
"This award allows the parents to be present and hear from the staff member the accomplishments the student nominated has achieved," she explained.
Senior Sophia Cinquemani was nominated for the World Languages award by French teacher Leslie Natzke, who only had good things to say about her.
"She is amazingly focused in her own learning, but not at the expense of her peers. She puts time in helping any one around her," Natzke explained. "She volunteers in lower level classes and offers to tutor outside of class. Sophia has also volunteered with Expanding Lives, taking advantage of the opportunity to gain language skills while helping others.  She is a role model for many."
It's impossible to deny Cinquemani's skill and determination when it comes to language. She was nominated for the Principal's Recognition award in World Language last year as well. Since then, her interest has only grown, as she is currently taking her second AP Spanish course, along with German 1 and AP French.
"French is my favorite class, and I always make an effort to do my best," Cinquemani said. "With my teacher's help, I jumped from French 1 to AP French in a year, and I worked very hard to do it. I think I was nominated because of the time and effort I spent in and out of the classroom to get better."
Cinquemani believes that this recognition means a lot for students who have put in incredible amounts of time and effort to get to where they are.
"I think it's important to recognize these students because it lets them know that their work and dedication towards a certain subject does not go unnoticed. It encourages stronger relationships between teachers and students, and it shows every student nominated that their effort is valued."
Be sure to commend these students for their hard work. The students to be awarded are as follows:
AIM Award(Achievement, Integrity, Motivation), Julian Montanez;   Athletics, Nicole Zelazko; ELL (English Language Learners), Shuhad Al Mashhadani; Engineering/Computer Science/Business Education, Patrick Holbrook; Engineering/Computer Science/Business Education , John Mitchell; English, Noemi Andras; Fine & Applied Arts – Family & Consumer Science, Shiva Rodrigues; Fine & Applied Arts – Choir, Parth Shah; Fine & Applied Arts – Theatre, Anthony Saldana; Fine & Applied Arts – Visual Arts, Jenni Balliu; Mathematics, Violet Esho; Physical Welfare, Shebin Chacko; Science, Vidhi Gandhi; Social Studies, Simone Perrin; Student Activities, Tamara Maatouk; Student Services, Mya Clark; World Languages, Cinquemani.