Chromebook Insurance Now Offered At Discounted Price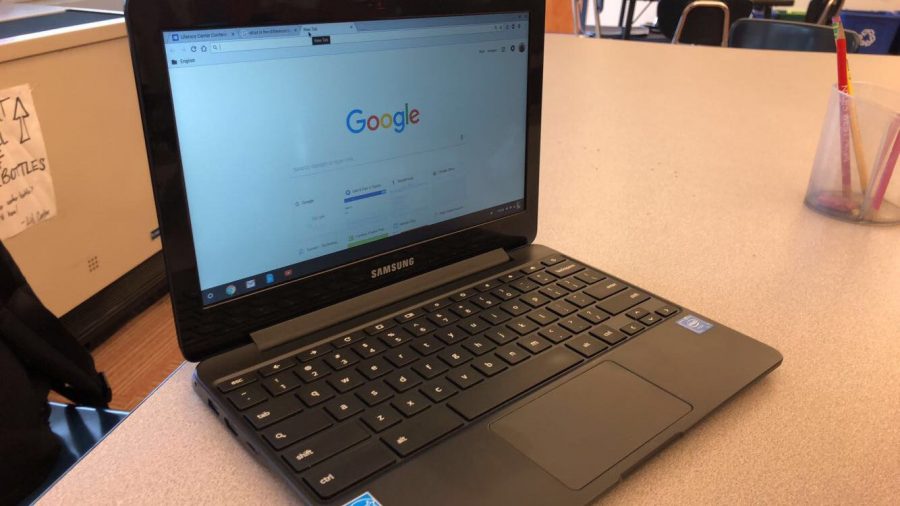 For a short period of time, Chromebook insurance will be offered for eight dollars, provided by Worth Ave. Insurance. This is a lower price than previously offered during the school year, where prices reached up to 25 or 30 dollars. This deal is available until Jan. 21.
Insurance is recommended for all students since the student-issued Chromebooks come with a 1-year limited warranty that covers manufacturing defects only. By purchasing the discounted insurance, students will be covered for cracked screens, as well as a multitude of other problems.
Some students have begun to consider whether or not they should take advantage of the offer.
"Personally I didn't want to purchase the insurance before because I thought it was too expensive. I just relied on taking care of my things," sophomore Nicole Iacob said. "But now I'm thinking about buying it just in case. It could always come in handy."
There are also quite a few students who will not consider purchasing insurance, even at the discounted price.
"My Chromebook has lasted three years and is in good shape," junior Taral Talati said. "If it breaks down at this point I would honestly use my personal laptop."
Junior Alan Duong wishes the insurance was eight dollars earlier in the year so that he could have taken advantage of it.
"I cracked my screen earlier in the year and it was really hard to work on. I never found the time to get it repaired so I just resorted to using my personal laptop," Duong said. "If I still used the school Chromebook then I would definitely purchase it."