Eat, Breathe, Dance: Maral Batdelger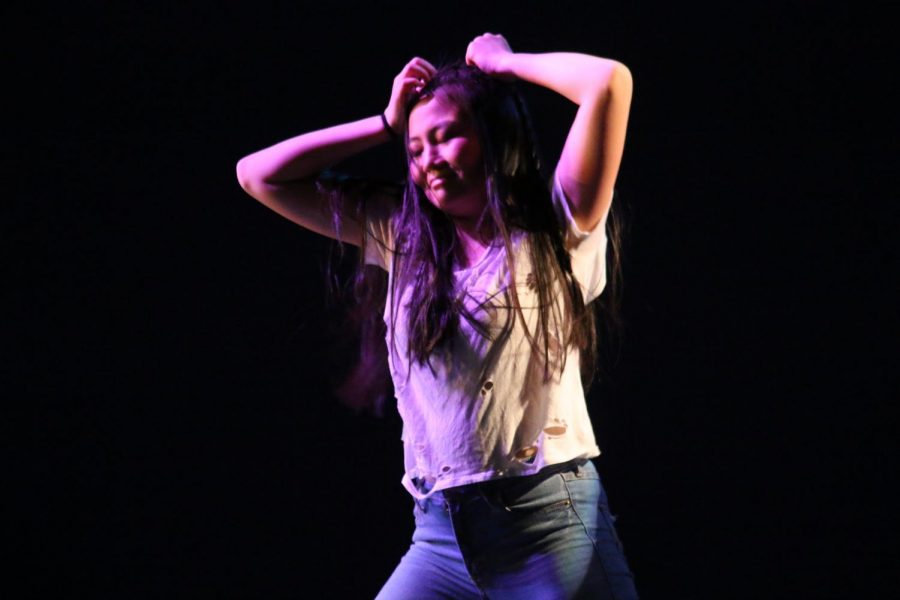 The lights are dimmed, she's in perfect position, and the music starts to play. As the lights come up, sophomore Maral Batdelger brings life to a choreographed routine.
"I started dancing in seventh grade because I would watch a lot of dance videos on Youtube, and I wanted to be like those people," Batdelger said.
She began taking classes at Supreme Dance Studio and is still taking classes there today. Along with the classes she takes, Batdelger is also involved with Poms and Orchesis at Niles West. She'll perform in anything from slow, flowy, contemporary pieces to upbeat hip-hop dances without a struggle.
"Personally my favorite genre of dance is hip-hop because it's just super fun, and it makes you feel dope," Batdelger said.
Her friends, who are also her teammates, have watched Batdelger's abilities as a dancer grow and adapt to the different styles that she's given.
"She's an amazing dancer who knows how to express herself through a performance. We're both on Orchesis and Poms together and practices with Maral are always fun and less stressful," sophomore Salma Abu Taleb said.
Batdelger's coaches know she's a determined dancer who works toward her goals. She takes her critiques seriously and works hard to perfect her technique. She can handle a little pressure when it comes to performing and she'll always have room for growth.
"Maral is hardworking and fierce when perfecting her craft. Her facials and emotion shine through no matter the dance genre she's performing. These strengths of hers are equally reflected in her character outside of the studio," varsity poms coach Alex Bedoya said. "Maral, above all, manages to be one of the sweetest, kindest, humblest, most genuine young ladies I have the pleasure of knowing and having on my team."
This year in Orchesis, Batdelger auditioned for a solo for the show in March, and she made the cut. For Batdelger, this represented two firsts: her first solo, and her first self-choreographed dance. She incorporates elements of hip-hop dance to challenge herself.
Between competitive dance, Orchesis, school, and evening classes, Batdelger decided to push herself to the next level and try out for Piecemakers, at The Puzzle Box dance studio. Piecemakers is a training for Puzzle League, which is a Chicago based hip-hop known for winning World of Dance competitions. Auditioning involved learning a routine in one day and auditioning for unfamiliar judges.
"The routine was probably one of the hardest dances I've ever learned, but with a lot of practice I was able to do well on audition day, and to my surprise, I made the team. I'm excited to see how we do," Batdelger said. She is the youngest member.