2019 Girls Varsity Swimming Update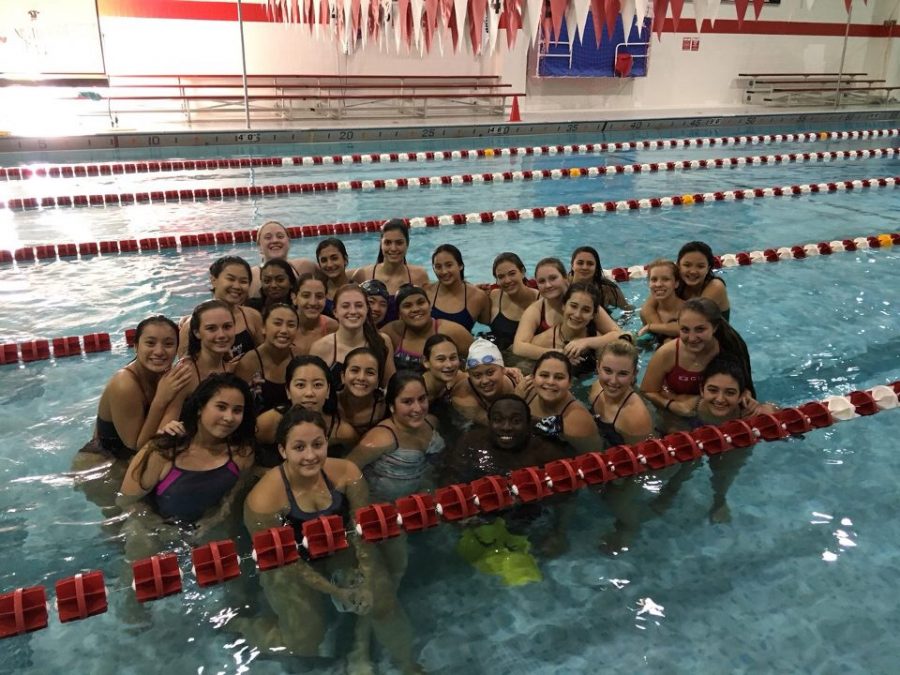 The Girls Varsity Swim team has gotten off to a great start after only starting their season a few weeks ago, and they're looking to take that success and bring it with them throughout the rest of the season.
So far, the biggest achievement for the girls has been beating our crosstown rivals, Niles North in their first dual meet.
"Our season has been going well so far, we beat north and that was our first dual meet so we were all pretty hyped up and wanted to win and we did. And for most of us, we haven't won the trophy since our sophomore year so it was a big deal for the seniors to get it back," senior and captain Annie Lefler said.
The girls have new swimmers joining the team this year and so far it has been nothing but great and not only do they hope to continue their success, but they hope to have just as much fun.
"My season has been great so far, everyone is so kind and helpful and they made my transition to high school much more enjoyable," freshman Sydney Dao said. "I plan on continuing this season by working hard and strengthening my body physically and mentally," Dao said.
With it being some of the swimmers final season, they expect nothing less than the best and to go out with a bang.
"I'm really looking forward to making some good memories with my friends and swimming fast. I've been swimming all my life and I'm going to be sad once it is over, but I know I'm going to make great memories with the team," senior and captain Stana Crnomarkovic said.
All the girls have both their own, and team goals and expect to achieve all of them for a successful season.
"I think some of our team goals would definitely be to keep up our engagement during meets and cheer on the girls when they swim and hopefully get a good win streak/record by the end of the season," Lefler said.
The girls have much to look forward too after a successful first few weeks.
"I think working with our new coach is something that we all look forward too because she's been a great fit for all of us and whatever she's been training us with is working since the past couple weeks mostly everyone on varsity has dropped time. So definitely getting more comfortable working with her and seeing the girls drop times and get new personal bests before taper and sectionals," Lefler said.
The girls season has got off to a hot start and they hope to keep that fire going throughout the rest of their meets and finish the season as their best yet.