West's Weight Room Re-Opens After School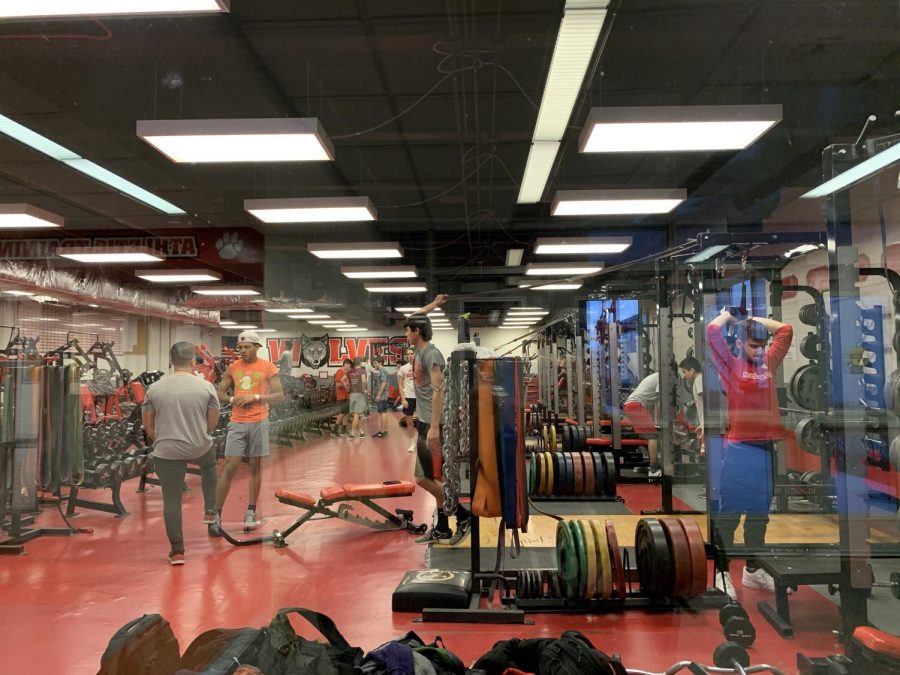 Niles West's weight room is now open after school. Student-athletes, currently or previously enrolled varsity physical education students, and strength and conditioning students may use the facilities, as it is now supervised. The weight room was closed while the district sought to hire a strength and conditioning coordinator, part of whose responsibilities would include supervising after school workouts.
"We're glad that we're able to have that opportunity available for students, and we appreciate their patience as we were trying to get the hiring done," athletic director Dana Krilich said.
In principal Dr. Karen Ritter's Friday, November 1st newsletter to staff, it was announced that Coach Thomas Dellota, a Skokie native and certified strength and conditioning specialist for 15 years, filled the spot.
Coming from a previous school where space and equipment were scarce, Dellota believes that the Niles West weight room is a place where amazing things can be done.
"I feel absolutely blessed to be here, and I am extremely excited for the chance to work with our students and athletes. I'm looking forward to being able to call this state of the art facility home," Dellota stated.
While the weight room will be available to student-athletes and those who have taken or are currently enrolled in a varsity physical education or strength and conditioning class, it is not available to students who do not fall under those categories due to safety concerns.
"After school gets really crowded, and we can't just have students that don't know how to lift just coming in for the first time when we have multiple teams in there as well," Krilich stated, adding that the students who are allowed to access to the weight room are granted that permission due to their knowledge of the proper lifting techniques.
However, Krilich explained that adjustments to allow accessibility to the weight room for all students, regardless of their level of physical education, are being considered.
"We are talking about it, but as we're getting started, we just want to make sure that we have people in there that have lifted before so that everybody will be safe," Krilich stated.
Junior Alexis Mazzenga feels that the weight room is much more organized this year. "The physical trainer is always willing to help athletes," Mazzenga stated.
Senior Kyle Moy believes that although the time period it took to re-open was extensive, it is a benefit to all students that the weight room has been re-opened.
"I think it's great for the students to be able to get back into the weight room and work on their sports," Moy said.
The weight room will now be open every day after school from 3:30 to 5:30 pm.