D219 COVID-19 Plan: Consult Health Organizations and Sanitize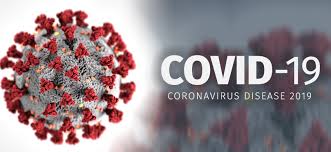 As concerns rise and schools begin to take precautionary measures to prevent or contain the spread of the COVID-19 (Coronavirus), community members are asking about District 219's plan for a potential outbreak. In an interview Wednesday, March 4, Superintendent Dr. Steven Isoye indicated that the district is waiting for further guidance from a variety of local authorities and the Centers for Disease Control.
"A lot of this is a work in progress. You have to understand that this issue is not necessarily a localized issue, so globally there are a lot of things that we're learning. A lot of our information is going to come from the Skokie Department of Public Health and the Illinois Department of Public Health, who Skokie works with closely," Isoye said.
If a student at West, North or Central contracted the virus, the district would follow the same procedures taken with any contagious disease or sickness, like Pertussis, which is commonly known as Whooping Cough.
"If a student is determined to have this, we would have to go back and find out who their physician was, did they contact any Public Health organizations, in which case the public health [department] would do a verification of sorts. [At that] point the Public Health Department makes determinations as to what the action will be afterwards," Isoye said.
So far none of the local public health organizations have contacted district leadership regarding any specific cases, but they are providing information on how to prevent this disease from spreading. Currently the Skokie Health Department's website indicates that residents are at "low risk."
One of the district's precautions involves providing hand sanitizer, which is being distributed to some classrooms and common spaces in the building. Several teachers have also purchased hand sanitizer and tissue for their classrooms.
Posters displaying proper hand washing technique have been posted in bathrooms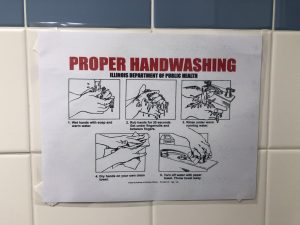 throughout Niles West. The flyers refer to different steps, one of which includes drying hands with a paper towel. Out of 26 student bathrooms, two bathrooms have paper towel dispensers. The other 24 bathrooms have hand dryers.
Other high school districts in Cook County and Kane County are taking additional, more aggressive precautionary measures.
Chicago Public Schools, in a March 3 letter to parents, urged students who have recently traveled to a location with widespread transmission of the virus to stay home from school for fourteen days after their return date. These absences will be excused.
District 211, Hoffman Estates High School, has implemented an "e-learning" plan, which would allow for the use of emergency days, and any other extra days that may be needed. This would allow students to continue school classes via electronic means.
District 214 cancelling out-of-country trips for the month of March, stating that "district administrators reached this decision after thorough deliberation and assessment of the evolving circumstances involving the spread of the Coronavirus (COVID-19)."
A New Trier letter to parents  provided a detailed summary of how the school is planning to enhance cleanliness and hygiene in order to avoid the virus. In the case that there is an outbreak, their "developing plans include the possibility of a large number of absences, and short- and long-term plans for closing our campuses should the need arise."
"D219 will continue to take reasonable steps to keep our school functioning as normal, including routine cleaning," Isoye wrote in a Feb. 28 letter to parents. "In the event D219 receives additional information about the coronavirus that leads us to take any additional precautions, we will inform students, parents, staff and community members."
Community members are encouraged to implement hygiene recommendations posted by the Centers for Disease Control. Anyone experiencing symptoms should immediately contact their healthcare provider.
_________
Luca Hatzopoulos, Gloria Kosir, and Daniel Navarro contributed to this story.