To Return or Not To Return: West Students Weigh In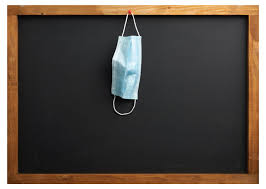 On Jan. 29, 2021, D219 announced the reopening of Niles West beginning March 1, 2021. A survey was sent out earlier in January to the parents/guardians of Niles West students to see who would be attending in person or remain remote if the school were to reopen. According to the survey results, 31 percent of district 219 students will return to school, 29 percent indicated they preferred for their child to continue learning remotely, and the remaining 40 percent did not respond. By default, those who did not respond to the survey are considered remote. 
The results conveyed through the survey; specifically, the percentage of parents/guardians who failed to communicate with the district mirrors a concern that some students from immigrant families have.
"I think it is more difficult for the students who have immigrant parents to communicate with the school," senior Ela Kinaci said. "Often, the parents have the job of communicating the student's needs (such as the desire to return to school, registering for AP tests or other school functions, etc.) When there is a language barrier, and the parents are busy working, this job often falls onto the student." 
With remote learning, many students and staff have had to adapt to new environments, and some students are experiencing their first and final years of high school in their homes without their peers. 
"To be honest, it's my last year at Niles West, and I want to at least see some friends before we all go off to college and university. I want to make the last couple of months memorable, so I will most likely be attending in person," senior David Habash said. 
The opportunity to return in-person for the last few months of the school year enticed many seniors.
"I am going back to school mostly because I want to have somewhat of a senior year and also because I feel like I need to have a routine where I wake up in the morning and can leave my house," senior Rabia Chaudhry said. 
While some students are returning to Niles West, many are planning on staying remote to maintain the schedule they worked hard to adjust to. 
According to junior Emily Suh, "I am not going back because I am just very fixed and adjusted to the at home school schedule. I feel like it would be an additional stress to try and switch back to in-person and adjust to a whole new schedule in the middle of the year."
Many students are happy with their new day-to-day routine; however, other students are finding it difficult to learn new material. 
"I will be going back to school because I learn better in person," sophomore Mia Cejovic said.
With the pandemic still amidst us, parents/guardians are worried about the safety of the students. 
According to freshman Emma Bennet, "Going back to school sounds a lot more fun and probably better for my education, but a lot of my family members are very concerned about the pandemic. Once things seem even safer, I'll consider going back."
During remote learning, some students work at stores, fast food restaurants, etc. With that, some of the students working are concerned for the well being of their peers and teachers if they returned in person. 
"I did want to go back to school, but I decided to continue remote learning because I just felt it was safer for my family and me," junior Isabelle Padron said. "I also have a job, but my shifts are already all closing shifts, so they do not interfere with school. However, since I work in a fast-food restaurant, I would not want to risk spreading any germs to any other students or teachers."
E-learning has kept most of the students at home. However, some students took advantage of remote learning and traveled. 
According to junior Alexia Ardelean, "My family and I decided to spend some time in Romania because I was able to visit family and attend classes via e-learning. It is really convenient actually. I have classes from 4/5 pm to 10 pm. Therefore, due to being overseas, I am not sure whether I will be attending school starting March 1."