Update to the Second Semester Adaptive Pause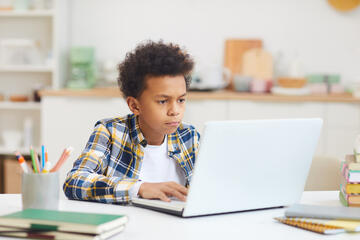 An update to the adaptive pause learning plan was sent home to families and students Sunday evening. The plan states that for the weeks of Jan. 3-7 and Jan. 10-14, students will undergo the full regular bell schedule, including homeroom, remotely and through Zoom.
Monday, Jan. 3 will be a non-attendance day for students, swapped with the Teacher Institute Day on March 4, which will become an attendance day. Tuesday, Jan. 4 will be an asynchronous learning day, and students are required to submit their attendance through Infinite Campus. The link to the survey will be sent out on Tuesday and can be found on Canvas. If students are absent, a parent or guardian must call the attendance office in order for the absence to be excused.
Students are required to have their cameras on at all times unless a valid reason is communicated to teachers prior to the start of remote learning. If tech support is needed, the Niles West Technology Service Center is open from 8-3:30 p.m. Help outside of office hours should be emailed or called in. A limited supply of student hotspots will be offered and be distributed based on need and first-come, first-serve basis.
The building will be accessible to students, with a valid student ID, from 7:30-4 p.m. In the weeks of Jan. 3-17, distribution of breakfast and lunch will continue on Tuesdays and Thursdays at 11-1 p.m. and 4-6 p.m. Pick up is located at Door 13.
Those in current competitive extracurricular clubs and teams are required to get SHIELD tested regardless of their vaccination status. SHIELD testing at Niles West will be available every Tuesday from 12-4 p.m. Students should continue to monitor their emails from teachers, coaches and club sponsors for the instructional plan for the rest of the week.
Questions about the adaptive learning plan can be submitted through this form or emailed directly to Principal Dr. Karen Ritter.