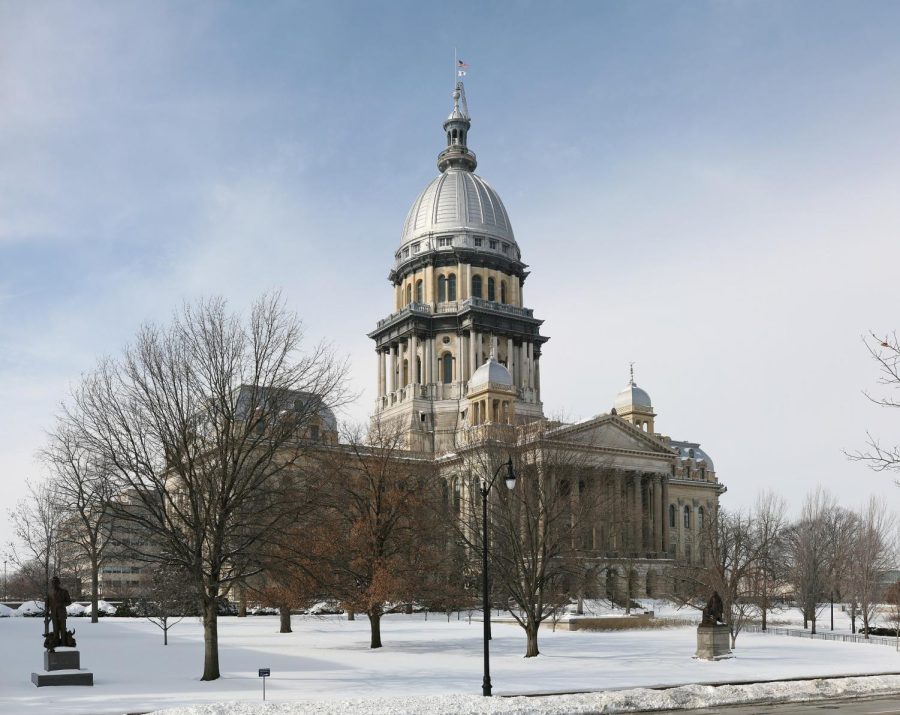 West Reacts: Nabeela Syed Elected to Illinois General Assembly
Jan 23, 2023
With so many new elected officials in the past few months, the 2022 November midterms were certainly historic. One of many history makers is 23-year-old Nabeela Syed. In November of 2022, Syed was elected to the Illinois General Assembly as the representative for District 51, making her one of the youngest members ever and one of the first Muslims to serve on the Illinois General Assembly.  
Syed was born in Palatine to Indian immigrants. As a Muslim and hijabi, Syed represents many underrepresented groups. She has subsequently served her community as a campaign manager to a District 211 school board and a high school debate coach. She has also worked with organizations to help mobilize voters across the country. 
As a representative for multiple northwest suburbs, Syed works close to Niles West and her election has made an impact on people within the West community.
"I've actually been following Nabeela for a while now. I don't remember how it was that I became aware of her campaign, but I was definitely rooting for her along the way and I was so excited when she won," Literacy Center assistant Reine Hanna said. 
Many students feel similarly.
"I think I would use the words proud and inspired. It's crazy that she's Muslim and American just like me but also the fact that she's a community member. It's amazing to see anyone do that but the fact that her doing it shows me that 'Oh this isn't completely out of the question for you or for girls like you,'" senior Almeera Mushtaq said. 
Syed's story is important because it allows young Muslims and young women to see themselves represented in government, which is rare. 
"We need representation. Our representatives should reflect the people and historically, our representatives have not done that, so I think the more diversity we have within the legislature, the better we will be as a country, from the local level to the federal level," English teacher Jody Weatherington said. 
Syed decided she wanted to go into politics in 2016, when she was a senior in high school but wasn't fully convinced politics was a place for her.
"I think it just speaks to the potential that exists. I think a lot of the time, younger Americans feel like they are not ready or not equipped for a challenge like that, yet here's this brilliant young woman who has taken on a role as an Illinois representative and I think she's going to rock it. I hope that she's an inspiration to women especially, and the students we have at this school," Hanna said.
Her election has also connected students more to politics and has been a story of inspiration. 
"It is often easy to distance yourself from the political world when it feels elusive and distant. When someone who has a similar story is able to find a place for themself, you feel like you did too." senior Zahra Nathani said.