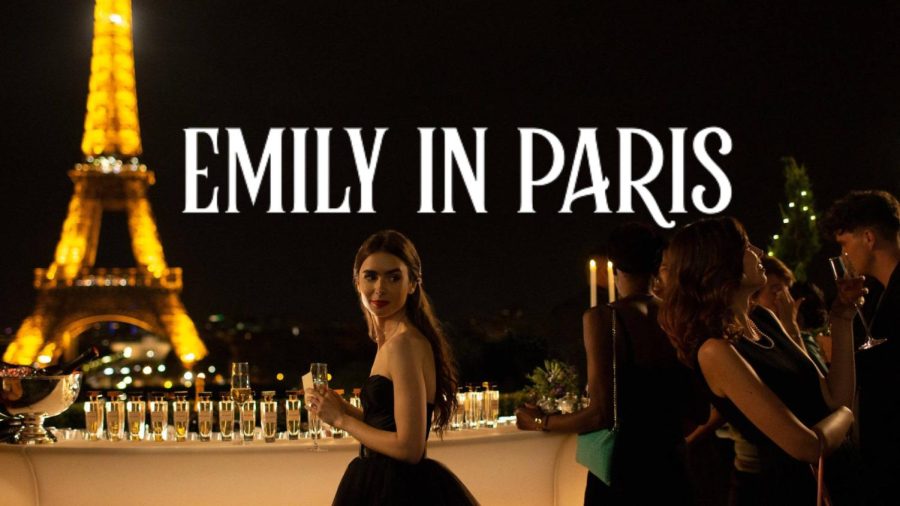 Emily In Paris Returns for Its Third Season
Jan 24, 2023
If you are a hopeless romantic, who loves a good laugh and spontaneous adventures, Emily In Paris is for you. The Netflix hit original series has returned for its third season. The series focuses on the adventures of Emily Cooper, played by Lily Collins, a Chicagoan that has been sent to Paris to bring her fresh American perspective to the luxury goods marketing firm, Savior.
This season follows Emily as she battles a major life decision; whether she should go back to Chicago and continue working for her American boss Madaline, who gave her the start of her career, or stay in Paris to work with the French Savior staff that left to start their own marketing firm. Emily is having a hard time trying to please both sides so at one point she ends up simultaneously working for both companies. But as every overachiever knows, multitasking only works for so long, until some things begin to give.
While Emily is juggling work, she is also figuring out how to fit in time with her recent English boyfriend Alfie, played by Lucien Laviscount. I enjoyed seeing Alife's character development throughout this season. At first, he played into some British stereotypes of being set in his ways, sarcastic and a man of few visible emotions, but we see his performance improve as he warms up to the city of love. As Emily's love triangle continued to evolve, it was intriguing to see how Alfie would interact with Gabriel, Emily's on-again-off-again love interest and neighborhood chef, played by Lucas Bravo. For me, this dynamic added some playful and competitive tension between the two characters. Despite Emily dating Alife, sparks can still be seen between both Emily and Gabriel which may possibly reignite. Throughout the 10-episode season, there is another love triangle that occurs between Emily's best friend Mindy, played by Ashley Park, her bandmate boyfriend, and a long-lost high school friend. As a fellow hopeless romantic, I relished the fact that there were multiple relationships both platonic and romantic, as it adds elements of drama and allows fans to speculate on who will last till the end of the season.
Overall, I would rate this season an 8/10 because of the slower pace at the beginning of the season. There were times where I felt scenes were unnecessary to the plot and were added as fillers. However, a lot of significant life events and plot twists add to Emily's ongoing adventures which made this season memorable and the best one in the series thus far.
Aside from the final last few scenes being shot beautifully in French wine country, the season ends on a cliffhanger, shocking I know, that leaves us excited to see how Emily's adventures in Paris continue.