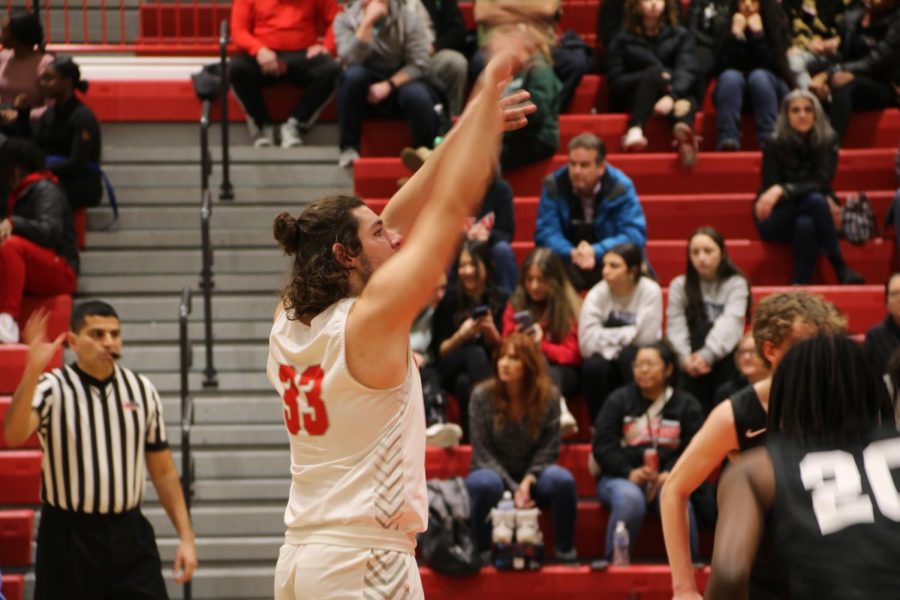 Senior Spotlight: Pavlos Stamatopoulos
Mar 6, 2023
With the end of the school year slowly approaching, our seniors here at Niles West are making the most of it. Senior Pavlos Stamatopoulos is the perfect definition of a student-athlete, as he is an exceptional student and an even better player for the Niles West varsity boys basketball team.
The boys basketball team had a great season this year, which they could not have done without their starter Stamatopoulos. His teammates saw him as their captain from the beginning of their season, he is essential for their team. "Pavlos [was] a very important part of the team this season. He was voted captain by his teammates and has been the leader of the team this season. He sets a good example, communicates well with his teammates and leads the team in rebounding," head coach Mike Wasielewski said.
Friends and teammates of Stamatopoulos see him as a great leader. "I've known Pavlos for years, he's a brother to me. Playing basketball with Pavlos is ecstatic, he's a leader on and off the court," senior Clint Decierdo said. Decierdo has been playing basketball with Stamatopoulos since middle school.
The basketball team had a lot of new juniors who had never played varsity before and Stamatopoulos was willing to guide and help them. He knew they would be a great team since the beginning of the season and they lived up to it. "He makes sure everyone is in the right positions and is ready for the next play, couldn't have asked for a better captain," Decierdo said.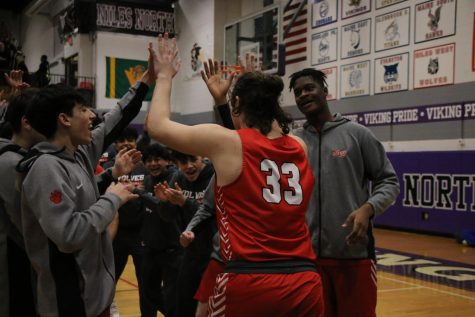 Not only is Stamatopoulos a great leader on the court, but he is also a leader off the court. "He has been able to be very strong in school, its seen by all how much he puts into his sport and also sparing time for his grades too, as a student-athlete,
Pavlos
is able to balance a demanding basketball schedule with strong academic performance," Wasielewski said.
Stamatopoulos's biggest accomplishment this year is getting into colleges that specialize in what he plans to study and pursue for his future. He is also going to try to play sports during his college years as well.
"As a senior, it feels surreal that all this time went by and I am now at the end of the finish line, both for sport and school," Stamatopoulos said.