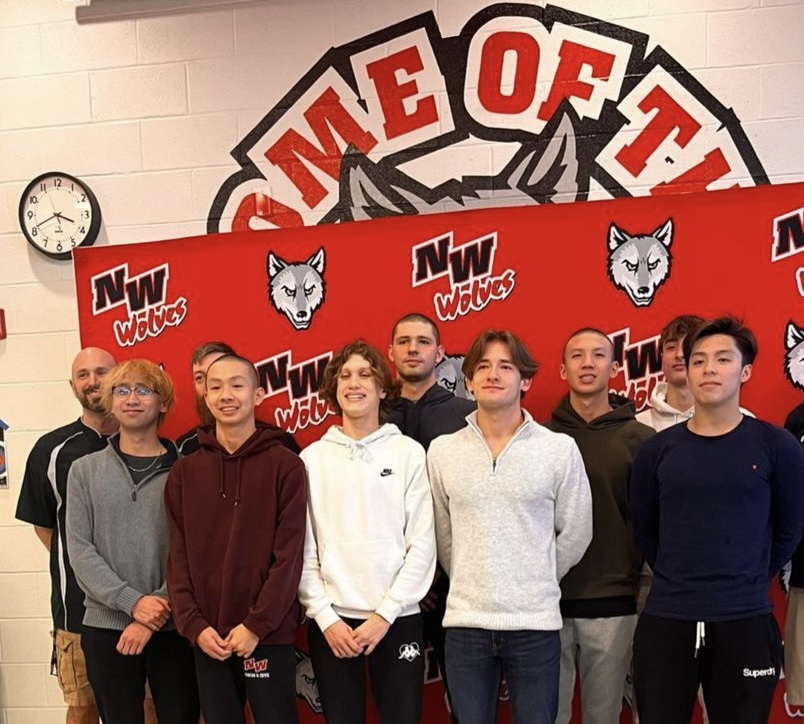 Boys Swim and Dive Qualifies for State
Mar 7, 2023
Niles West boys swim and dive qualified to race at state on Saturday, Feb.25, at Westmount Illinois. The boys did tremendously well, and it was the last meet of their 2023 season.
Senior Nikola Tadic qualified individually for the 50-meter freestyle and 100-meter freestyle, freshman Ethan Chung also qualified for an individual event, the 100-meter butterfly. The 200-meter medley relay team consisted of Chung, freshman Nick Dao, junior Zach Guerrero and Tadic. While the 200-meter freestyle relay team held Chung, Dao, Tadic, and sophomore Aleks Piljevic. Two of the teams divers also qualified, senior Victor Kutkovskyj and senior Martin Bliznakov.
The boys worked toward state the whole season, they practiced hard getting better every day. "It has been a hard season mentally and physically, you go through a lot of emotions blood, sweat and tears. You mess up from time to time you land on your back you land on your face whatever the case is it feels really good to know that finally, your work paid off," Bliznakov said.
They worked on their relay teams as well, trying to cut their times to qualify their teams. They specifically worked on their transitions between the swimmers making sure they do not do anything that would get them disqualified and cutting off those extra seconds, according to Guerrero.
The boys were anxious with anticipation before the qualifying meet.
The nerves were all over the place leading up to the big meet, "I am nervous, this week has been rough for me, I can't figure out what order I want to put my dives in and I have been a little shakey on the board but I'll get myself together," Kutkovskyj said.
"I have never experienced a meet like that… there was such an insane amount of energy in the pool because records were being broken and it was such a fast meet, and the energy it was just unmatched," Guerrero said.
At the meet the boys did great, the 200-free relay team placed in the top ten, it's the first time Niles West has set a swimming state relay to finals. "The relay teams did great we dropped from our sectionals meet and we ended up making finals for our 200 free relay and we dropped ranks, we were ranked 12th going into it and we ranked 10th," Chung said.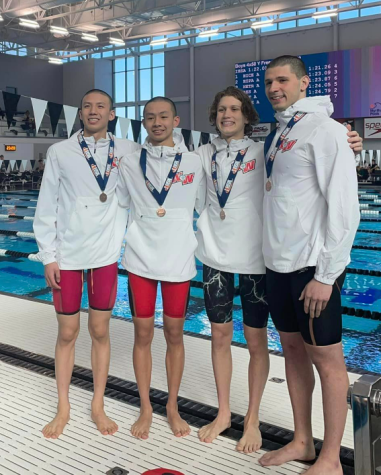 Tadic also made it into the finals for his individual events, placing 4th for the 50-meter freestyle and 7th for the 100-meter freestyle.
It was the last meet for Tadic, Kutkovskyj and Blitznakov's high school career. It is a hard thing to process for the boys, "I realized that yesterday was the last day ever diving at the home pool so it was a sad realization but we all grow we all learn we all go on," Kutkovskyj said.
There was also pressure that comes with it being their last meet, "I mean I know if I start thinking to myself that it is the last one ever and I start putting that pressure on myself I'm not going to do good so I'm just thinking about it as another meet and I'm just going to have the exiting thoughts after." Blizkov said.