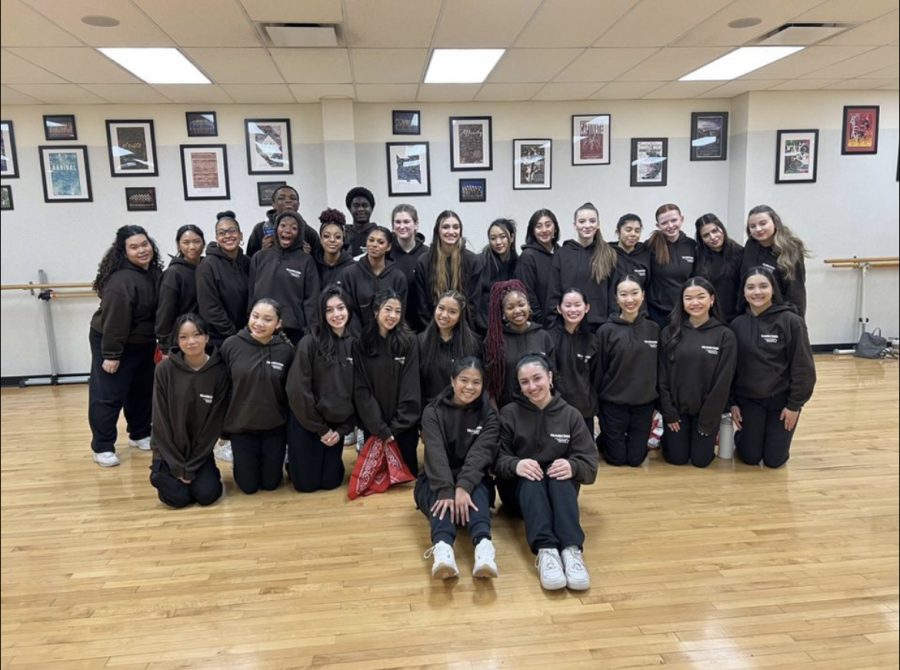 Orchesis Makes It To Illinois High School State Showcase
Mar 15, 2023
Niles West Orchesis auditioned for the Illinois High School Dance Festival this past weekend at John Hersey High School in Arlington Heights. Niles West's Orchesis will go to the State Showcase after being selected as an all-state dance show.
It was the Wolves' first time competing in this competition and the team was pleasantly surprised at the results.
"The entire company has worked so hard since the season started. We pushed ourselves each and every week, and all of our hard work paid off in the end. We had such a successful show and making [the] top ten in the state was just the cherry on top. Naomi and I worked so hard on the choreography and the entire teaching process in general. The company dancers brought our vision to life. We put our all into 'Transcend' and we're so excited to showcase our choreo at state," senior and officer Kimiya Nafisi said.
Each school chose two pieces to perform, and the two pieces chosen by Orchesis were both whole company dances.
"Usually you pick your strongest two dances [for the showcase], that's what you want to do. These kids picked the dances that every single company member was in because they wanted everyone to be a part of it. I thought that was really cool of them to do and it ended up working out in their favor," Orchesis Director Kristen Baron said.
To be able to perform with each other even after the school showcase was over was also a dream come true for the dancers.
"When we found out that we made it to state, we were actually in our goodbye circle, so it was surreal to know that we were given another opportunity to perform with each other again," senior Natasha Dhamavasi said.
Typically, after the Orchesis showcase in March, the team is done performing for the school year, but the dancers will be able to perform at the upcoming state showcase.
The company's progress has been seen by all at West, but especially by their sponsor and director.
"I met a lot of [the dancers] as eighth graders coming in. When they came in they had no real idea of what [the] Illinois High School Dance Festival is and then COVID hit, so we were unable to participate in it. This is the first year that we went and it's such a big deal because it's their first year and they are really strong. I think it was the perfect year to go. It's a nice ending point to how I met these kids as freshmen and now they're leaving as seniors and it's a nice memory," Baron said.
The Illinois High School Dance Festival State Showcase will be held on April 14 at Evanston Township High School. Good luck, Wolves!