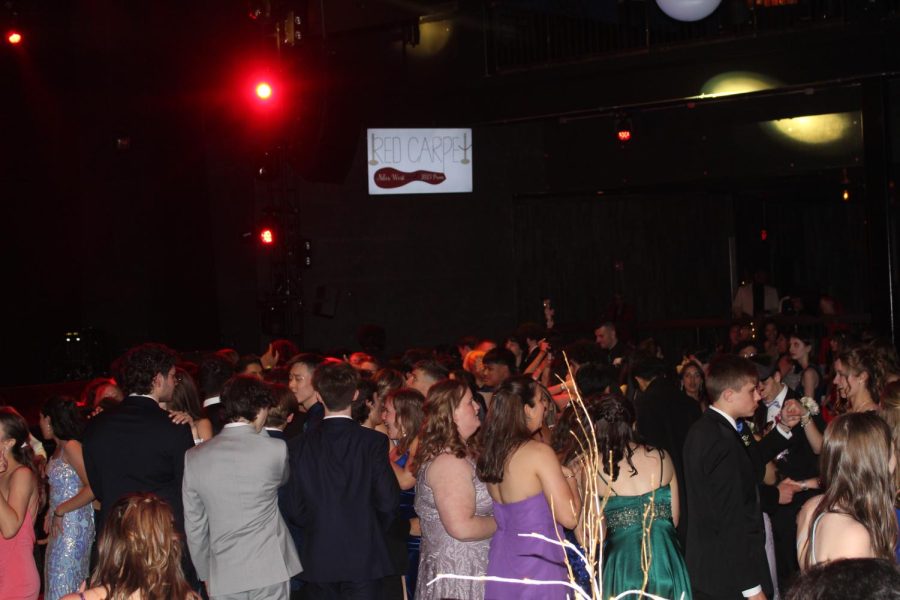 Prom 2023: Not A Night to Remember
May 3, 2023
This past Saturday night was supposed to be the greatest night of a high school senior's life: prom. However, it wasn't all that great. I guess I may have been going into this with high expectations, but in reality, my expectations weren't even that big. They were achievable and this prom couldn't even reach the bare minimum.
The food was incredibly mediocre, which I was prepared for, because how good can food mass-produced for a few hundred people be? However bad you think it was, it was worse. The chicken was too chewy and the mac and cheese tasted like it was slathered in orange plastic instead of cheese. I will say though, the broccoli was delicious.
I could get past the mediocre food, but the music? I tear up just thinking about it. Even though the DJ took song requests, he wasn't that great. I remember hearing "Shut Up and Dance" by WALK THE MOON remixed with a rap instrumental, and that's not a great combination. The music makes the mood, and no one was in a dancing mood. Prom is about dancing the night away with your friends, and I couldn't dance the night away with my friends with the music that was playing. My friends and I left disappointed because the atmosphere wasn't prom-y. It was just very disappointing to anticipate the end of senior year for prom, only to be left with a crushed feeling.
However, one thing they got right was the venue and the decorations. Prom was held at Joe's Live in Rosemont and it was gorgeous. The giant disco ball and all the decorations were beautiful and the venue was perfect for the night. The lighting was great for a dancing mood and the whole building was uniquely set up. I liked the way the tables were set up, and I absolutely loved the photo booth. There were not a lot of props but it was well lit and it was set up to fit a lot of people, which was great.
Overall, prom was more disappointing than I thought it would be. I expected to have a great time and I left with a broken dress and a group of very sad teenagers. I still recommend going to prom because it's prom (duh) and because it's an experience that every high schooler should have, but keep your expectations low and make the best of it.