Facebook, Come Home
By Rozy Kanjee
January 10, 2011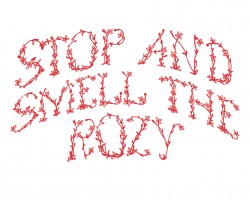 I'd like to make myself believe that students have the same rights in school as they do outside of it. This, in our case, is not true. Niles West students have been isolated from using the social network Facebook. It is an impact on those of us who used it as a life support. According to the administration, the reasons that Facebook was banned late last year were because students were not using their study halls productively, the distraction of social network, and as a result of its abuse at Evanston Township High School.
"Right now [banning Facebook] is a short-term solution. Our long-term goal is to work with the students about making good choices, avoid bullying and gossiping," said principal Kaine Osburn. "I doubt the ban is going to be lifted this year."
If a student has study hall, and has absolutely nothing to do, he or she should have the right to be on a social network to do what the network was made to do:  socialize. It is more productive than going on Farmville and feeding virtual livestock or trashing anonymously via Formspring (which the administration blocked in mid-October). Computer games are still accessible to our students, games that are more distracting, and they can access these websites easily without hesitation. In fact, the netbooks that the freshmen received came preloaded with 15 games such as Chess, Potato Guy, and Solitaire. Really? The freshmen get computer games, but we can't have Facebook? If it came down to a war between a game and Facebook, the game would win, hands down, on being more distracting.
"It's not fair because you use it to connect with other people for stuff like projects for school. It's easier than Google docs and more reliable," said senior Emily Blankenheim.
And if that wasn't enough, being on Facebook does not distract another student from his or her work. It would be a lot less distracting than conversing with another peer and truly distracting others. Facebook does not make a commotion, it does not hypnotize people, and it does not force any outside party to look at a person's profile page. Students get their own choice in looking at another person's profile, even if he or she has homework to do. The person who does not have homework should not get persecuted for Look-Over-My-Shoulder-Sally.
Many students need Facebook to communicate with their colleagues. Clubs, sports, and even some classes use Facebook to spread the word. Not every student has the e-mail address or phone number of his or her peers, and desperately needs Facebook to get a hold of them. Banning Facebook has severed the progress of our school in means of instant communication. Facebook has created an efficient way of communicating and at a fast rate.
The primary reason that the Board of Education decided to enforce this restriction so abruptly was because of the incident at Evanston Township High School last spring. A handful of students (note the term handful and not majority) were attacking other students through Facebook. Evanston students were being slandered by their classmates enough for the police to get involved. Just because it happened at Evanston, does not mean that it is going to happen here too.
"Because of the events that have occurred across the country this year involving cyberbullying, and because of the potential for such harm occurring here through the use of social media, the district is simply not prepared to lift the ban.  We are witnessing a seismic shift in how we communicate and socially interact, and what should be carefully considered is how to make such a transition in a healthy and ethical way.  Any sense of urgency in lifting the ban is manufactured," said Osburn.
Understandably the District has to take some action, but to hinder the entire student population is not fair for the students who did not use Facebook in any manner that was not appropriate. Students should be given some rights towards their Internet use. High school is the place to learn freedom that is given come graduation day, and if students don't know how to responsibly manage these freedoms by this restriction, they will make more mistakes once out of high school. The administration should realize this ban does not deter students from cyberbullying, and they should find an alternative that helps benefit all of the students.
With or without the help of Facebook at school, students still have access to Facebook at home. If they really wanted to make harsh comments about their peers, they wouldn't need the school computers to make fun of another student. It helps to show students the impact they are making on their peers, but it hampers the rest of our school to the infraction of a few.
Banning Facebook should be highly reconsidered if this school wants to continue its progress in communicating and educating. Students should be taught the consequences of their choices, but ultimately it is the responsibility of that student to make the change. And if that isn't enough, then all the students should line up at the doors of District office with torches and pitchforks, ready to fight for what should be our freedom.