Hungry Like the Wolf: Pi Day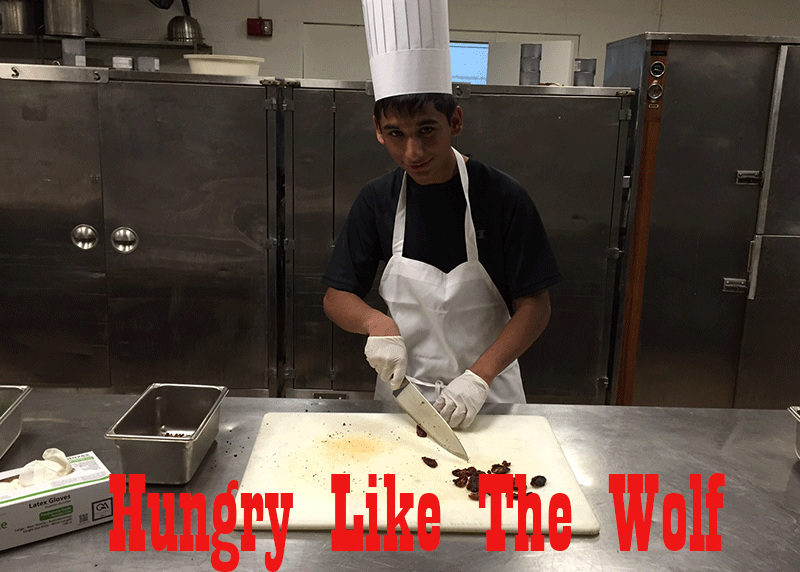 This year's Pi Day, the annual March 14 celebration of the irrational number and mathematics in general, make sure you celebrate in an extra special way with a homemade pie. Here's my recipe for a simple, classic blueberry pie and crust.
Blueberry Pie
– 2 cups blueberries
– 1/3 cup granulated sugar
– 1 tablespoon unsalted butter
– 1 tablespoon lemon juice
– 1/2 cup + 3 tablespoons water
– 2 tablespoons cornstarch
– 1 egg
For the Pie Crust
– 2 1/2 cups all purpose flour
– 1 cup (2 sticks) chilled unsalted butter cut into cubes
– 1/4 teaspoon salt
– 1 tablespoon sugar
– 6 Tablespoons of ice cold water
1. In a mixing bowl, add flour and chilled cubes of butter. It's important the butter is really cold so the dough will be flaky after it comes out of the oven. Also add the salt and sugar to the bowl and mix on medium speed for 3 minutes using a paddle attachment.
2. Once the butter is cut into the flour and resembles coarse crumbs when you hold it, gradually add 1 tablespoons of the ice water at a time until a dough ball forms.
3. Divide into 2 equal balls, wrap in plastic wrap, and chill dough for at least 1 hour before use.
4. In a wide saute pan over medium high heat, melt butter and add only half a pound (1 cup) of the blueberries and stir
5. Add 1/2 cup of water of water to the pan and stir. Bring water and blueberries up to a boil and continue to stir; we are trying to get as much juice out of the blueberries as we can so we can make a sauce!
6. In a separate bowl, add cornstarch and only 2 tablespoons of the water and mix until a white paste like liquid is formed. This is a slurry an is used to thicken soups or sauces. Lower heat to medium-low, add the slurry to the blueberries and stir.
7. Add remaining blueberries to the pan, stir in and (optionally) add another 1/2 cup of water. Take off of heat and let blueberry filling cool
8. Preheat oven to 425 degrees. On a lightly floured surface, roll out first dough ball with a rolling pin equally on each side until dough is 1/8 inch thick. Wrap dough around rolling pin and unroll over a 9 inch pie pan. Adjust pie dough over the pan until it evenly covers the bottom. Using a fork, poke several holes into the the dough.
9. Add berry filling to the pie and roll out second dough ball until it is also 1/8 inch thick. Using a very sharp paring knife, slit holes or an 'X' shape in the center of the top dough layer. Wrap around rolling pin and unroll on top of berry filled pie.
10. Using kitchen shears, snip off excess dough from sides of the pie and using your fingers and thumb, crimp to seal the crust and make a design. Beat egg yolk with remaining tablespoon of water and brush egg wash over the top of the pie and bake the pie for 35 minutes or until golden brown. Let cool for at least 10 minutes and serve with ice cream or whipped cream.
About the Writer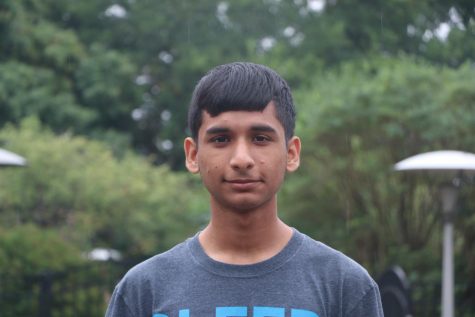 Zubair Muhammad, Staff writer/blogger
Zubair is a senior and this is his third year on the Niles West News staff as a reporter and food columnist. He likes cooking and being a part of many...