CPS Strike is Unnecessary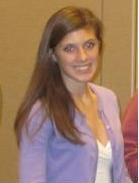 It's day four of the teachers' strike in Chicago, and regardless of what politicians might say, negotiations aren't near completion.
For those of you who don't know, on Monday, Sept. 10, Chicago Public School teachers went on strike until their contract is finalized. According to abc7 news, major points of disagreement are teachers' pay (specifically their raises),  teacher benefits, whether or not the principal is required to rehire fired teachers, and the possibility of  using a teacher evaluation system that relies on students' test scores to determine which teachers get laid off.
Senior CPS student at Northside College Prep Gabbie Torralba believes that the strike is worthwhile.
"Our teachers should be receiving the respect and rewards they deserve. It's making me see that I respect my teachers more than I really realize, and that without them, I wouldn't be so driven to do well in school," she said.
For me, most of these reasons are not valid enough to strike.
For instance, CPS teachers have on average either the first or second highest teacher salary (depends on if you count benefits) than any other city in America, except for perhaps New York City. The average salary of a CPS teacher is $76,000, without benefits, according to CBS2 News. Even though teachers put in a lot of work outside the classroom, at the end of the day, it is a profession that works nine months out of the year, and has many breaks throughout the school year. This seems like a fair salary.
Same thing when it comes to benefits. The CTU (Chicago Teachers' Union) is fighting for better benefits, but if the teachers get paid well, they should be able to pay more for benefits.
Furthermore, just because a teacher got fired doesn't mean that they deserve a new position before anyone else. It is up to the principal to decide what teachers fit the school needs the most.
However, I do agree with the CTU when they argue that the release of teachers based on students' standardized test scores is unfair. How many times have we seen our peers take an exam and say, "I don't care about this," or "My mom's making me take it,"  or something along those lines? Too many to count. To hold tests accountable for judging who gets to keep their job or not is ludicrous. Not only do some stubborn students not try to perform well, but standardized test scores also reflect the economic and social status of a student. To dismiss a teacher solely based on the performance of its students on standardized tests is a ridiculous method to weave out the 'bad' teachers.
What makes this strike so timely and interesting is that our own D219 teachers' union (NTFT) and school board are in the late stages of negotiating teachers' contracts. In fact, yesterday Niles West teachers wore red to show support for the CTU. Unless topics start to be agreed upon, there is a chance for a strike at D219 schools.
When looking at the resources D219 schools have to offer, not just for students but for teachers as well, we are really fortunate. Some schools can't conduct many chemistry labs because they can't afford pipettes, others have very little computers, and nearly no other school has a STEM lab with equipment as high-tech as ours. In fact, some CPS buildings don't even have air conditioning; our school is usually freezing.
Starting yesterday, Lake Forest High School is on strike, mainly for salary reasons. According to teachersalaryinfo.com, the teacher's average salary is $68, 400.
Although a strike means no school now, it won't sound as appealing later on. Underclassmen, and probably seniors as well, will have to make up those missed days at the end of the year, resulting in the last day of school being in mid to late June. And who wants that?