Want to Make an Impact? Create a Club!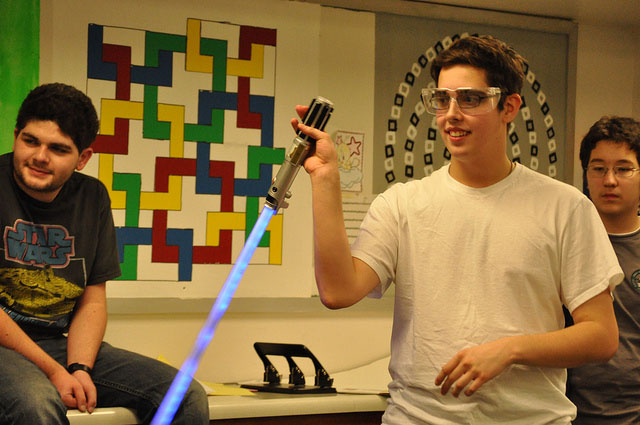 By Mara Shapiro
February 27, 2013

As many Niles West students know, our school has a rich variety of clubs, from cultural clubs, to clubs based off of beloved books or T.V. shows, such as Dr. Who Club. While there seems to be a club for everyone, there can always be more added. Virtually anyone can start up a club; it's just a matter of going through the process and getting the club idea approved.
You may be asking, what is this process? Well, here are the steps.
1. Go to Director of Student Activities Jessica Pritzker's office and pitch your idea.
2. She'll give you feedback.
3. Get forms from Ms. Ference's desk.
4. Fill out forms and get a sponsor. These forms require at least fifteen signatures as to why the club should be started. Once the form and signatures are filled out, turn them in to the main office.
5. Keep asking about the status of the club until you find out it is approved.
6. Get members and become a part of Niles West history!
Senior Faris Karaman, president and founding member of Master Jedi Sci-Fi Club, can attest to the benefits of starting one's own club.
"People should start their own clubs so that they can express themselves, to become a leader, and get to know the school better, and make good friends," Karaman said.
Junior Liam Waters, president and founding member of Tolkien Society as well as co-president and founding member of Dr. Who Club, helped to start two clubs here at West to share his passion for Dr. Who and Tolkien.
"I decided to start Tolkien society because it's something I'm passionate about. I've been an avid Tolkien fan since I was young, and wanted to be able to share in that fandom with other people. It gives you an outlet to express yourself and relate to other people," Waters said.
Waters agrees with Karaman and feels that creating one's own club is a fun challenge.
"Students should create their own clubs so they can have an outlet or the things they love as well. Additionally, it provides those students with the responsibility of maintaining and running a group, a challenge that is both fun and rewarding," Waters said.