Not as Lucky as We Thought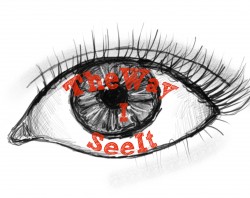 After a three-day week last week, most of us here at Niles West are dreading this week, especially since Friday was a more relaxed day than usual. There are no scheduled late starts or days off, and there are a whole bunch of projects, quizzes, and tests this week that were pushed back from last week. Regardless of the work load we're now swamped with, a lot of us don't regret having the back-to-back snow days last week. I mean, come on. TWO snow days in A ROW. That never happens.
Or at least that's what most Niles West kids think. Niles West has a stereotype that we never close down for weather-related reasons. I even heard a rumor that Niles West was open even when O'Hare was closed for four days. However, according to district 219's community relations director Jim Szczepaniak, Niles West doesn't have a clear record of how many snow days there have ever been. So why do people think that Niles West never closes for weather?
According to Niles North English director Roger Stein,  Niles West was closed for a week in 1979, and there was snow in the courtyard until April.
Imagine, a week of no school, playing in feet of snow, sledding down Mt. Trashmore in Evanston followed by hot chocolate and marshmallows for a whole week with no obligations.
You thought you were lucky, eh?
According to principal Kaine Osburn, the school board has not come to a decision on whether we need to make up the snow days at the end of the year. Keep your fingers crossed!