2013 Girls' Softball Preview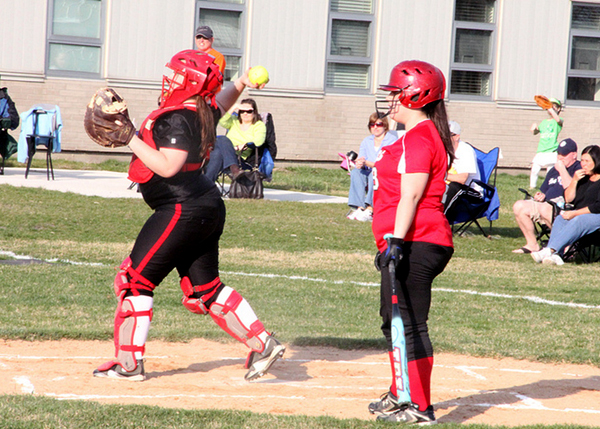 Hang on for a minute...we're trying to find some more stories you might like.
The NWN had the chance to sit down with girls' varsity softball coach Nicole Reynolds to get her thoughts on the upcoming season.
NWN: As we know, any sport here at West is a yearlong commitment. What has been done during the off-season to prepare for the upcoming season?
Reynolds: "We have been doing open hitting, pitching and catching, and throwing since Nov. 1.  Two days a week hitting, two days a week pitching and catching, and after the first semester was over, we added two days a week throwing for everyone else. We also have a number of athletes who play travel softball and they practice with their team as well."
NWN: Are there any goals, in terms of number of wins or accomplishments you, as coaches, have for the upcoming season?
Reynolds: "I think we just want to compete, play better, and have a better record/season than last year. We were seven and 26 and would like to turn that record around some this year. And I do believe that we will."
NWN: Are there any marquee match-ups fans should know about?  
Reynolds: "The Niles North vs. Niles West game is always a fun one. Our feeder program,the Slammers, always does a barbeque, and this year the game will actually be streamed live on the game (highschool) cube. That game will be May 3 at 4:45 at Niles North."
NWN: As a coach, you are obviously preparing players for the season, but additionally, in some cases, the coaches role is to prepare players for the next level of softball. Do you have any players you are trying to prepare for collegiate ball?
Reynolds: "Currently, only one of our seniors is going to play on in college, and that is Krista Dawson. She will play at Augustana next year. With the juniors through freshman, we have many athletes who aspire to play college softball, so it will be up to them to work hard and make that dream a reality."
NWN: Are there any specific people who are leaders or key players this year? Are you a veteran team with many returning players, or is it a new crop of younger talent this season?
Reynolds: "We are a combination of the two. This will be the first year that we won't have any captains because we feel that if you are going to lead, that you will just lead and not have to have the label of a captain to lead your team."
"The 14 girls are made up of six seniors, six juniors, one sophomore, and one freshman. While we do have players that were around and played last year, we do have some fresh new faces that might be breaking into the starting line up. It is still too soon to tell what our opening day line up will be, but the nice thing is, all the girls are working hard, they are getting along, and we are looking forward to the season."