Three Reasons Why I'll Cry at Graduation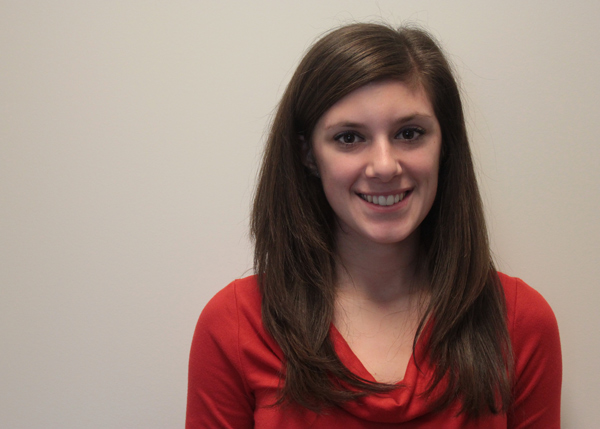 For those of you who don't know me, I'm not a crier. I don't cry when I watch sad movies, I usually don't cry when people die, and I certainly don't cry at joyous events like graduation. This will all change for me on Thursday, May 30 for three reasons:
1. Niles West has been too good to me. Obviously the education was pretty good. I've had opportunities to study whatever I wanted, like engineering and journalism, which has had a profound impact on my career path (I plan to study industrial engineering at the University of Michigan in the fall.) We're lucky to go to a school with broad opportunities. Sure, universities and colleges will have good programs and facilities, but I'll never forget the "productive" study halls in the Oakton Lobby and Lit. Center classroom, nor the hard workouts in the weight room and cardio lab.
But facilities alone will not create nostalgia. Nostalgia stems from the support of the faculty and staff of West. I'm blessed that I've interacted with so many influential teachers, administrators, and coaches. Each one has something special to bring to the table, and with the right combination, I was pretty much set up for success.
I can't thank Lauer enough for what she's done for the NWN and its staff. If it wasn't for Ms. Lietz, would I still pursue a degree in engineering? Mr. Costante created an atmosphere that left me wishing it was Tuesday or Thursday every day of the week just so I could spend ten minutes in WolfPack. And this is only a very short list. Leaving these people behind will be difficult, but their job at West isn't done; they still have generations of lives to inspire. Therefore, they must stay behind as we move forward.
2. We've laughed, we've grown, but most importantly, we've changed. Niles West was the place where it all happened. Our personalities evolve, our goals change, and we suddenly have a better sense of what we want out of life. We may have lost touch with friends on the way because of our new realizations, but the beautiful part is that there was always somewhere here to support you, whether it be a teacher or a new friend. During the four years here, you change, you grow apart from people, and you meet fascinating new people. This continues until you find the perfect group of friends.
I'm so happy I've found mine. It's comforting to know that Eleni has been here since kindergarten  and always will be there– no matter what. I don't know what I'd do without Divya, Jamesha, Connor, Katie, Kimmee, Sam, or Simon. From cramming for a physics test until the wee hours of the morning to driving to Bloomington to watch the state golf tournament, there was never a dull moment. To think that I can't be with them everyday starting this fall is heartbreaking.
3. I'd love to think my life was a Carrie Underwood song: "I will see you again/ This is not where it ends/ I will carry you with me/ 'Til I see you again." Sure, a lot of the lessons I've learned from West will never be forgotten, but will "I see you again?" Outside of my closest group of friends, I don't think it'll be as simple to see someone as it is now. At West, you walk down a few hallways, and boom– there's the person you're looking for.
It's a bit different in the real world; a rendezvous requires conscious effort and planning. We may not be best friends, or even good friends, but all it takes is one unique encounter, and a person can't be forgotten. The idea of never seeing these people frightens me. But realistically, what are the chances of keeping in touch with everyone I met in high school? Not likely. This epiphany strikes me the hardest– that even though we spent four years of our lives together, I may never encounter your presence again.
So seniors, as you walk through the halls of Niles West one last time today as Niles West students, think about your time here. Take the time to appreciate what was given to us. Analyze how much you've taken advantage of the resources here at West. For one final time, enjoy being a Wolf.
If I don't see you at graduation, good luck in the future. May you always find your way back to your roots: #2013