Junior Year: APs, ACT, Homework — and Stress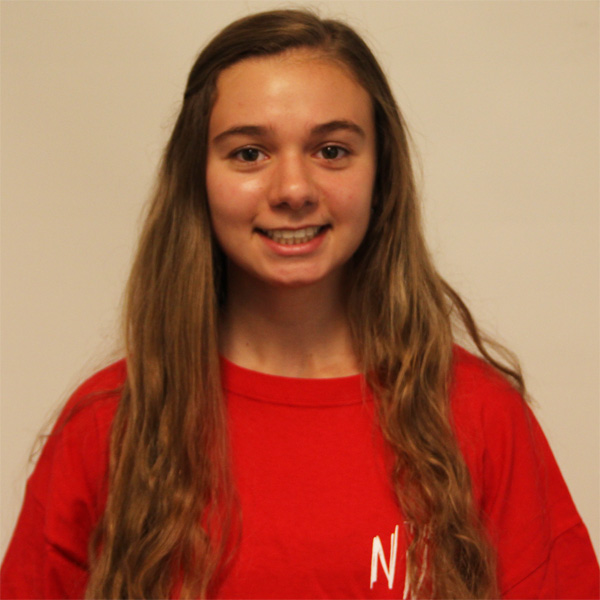 By Sarah Govis
December 5, 2014
I had been preparing for my junior year long before I had even finished my freshman year. I have a tendency to plan far in advance, so I had my junior year schedule planned and ready before I'd even had my four-year plan meeting with my counselor.
Even though I had heard horror stories about AP U.S. History and Great American Writers, I decided to take both classes. I had been in honors English and AP Psychology, so I figured I was ready enough.
While I believe I was prepared for both of these classes, I wasn't prepared to take on such a heavy load. Because I decided to take newspaper in my only free period, I had to take early bird physics and I have no study hall. My lunch is my only free period, and more often than not, I'm finishing homework, taking a test or quiz retake, working with a teacher, or actually trying to talk to my friends. In both freshman and sophomore year, I didn't have anywhere near as much work to complete as I do now.
I go to bed at probably an oddly early hour for being a sixteen year old, but since I require about as much sleep as a toddler, I go to bed around 9:30 and wake up close to 7. Having eight classes to do homework for is too much, and I usually don't do it unless I know it counts for points. However, this has lead to more than enough problems for me in physics and algebra 2.
Not only this, but in March and April, sophomores and juniors have two weeks (one per month) of tests called the PARCC tests. Once we are finished with the two or three-hour tests, we have to go through the rest of our normal schedule. More than just being unfair, this is incredibly draining. It would be disruptive, definitely, to not go to class during those two weeks — but it's also incredibly disruptive to miss several hours of class each day for a week.
The tests that we are now required take don't count for points or decide anything about our futures. The tests are simply to see how well our schools ranking is compared to other high schools in the area. While this is important as it decides how much money our school receives from the government, I have a hard time understanding why the tests are so long are spaced out over such a long period of time.
These tests are basically the equivalent of the ISAT tests taken from third until eighth grade. In elementary school, we still had all of our normal classes in addition to the tests. The only difference is that — especially with the placement of the tests — there will be a lot more stress placed on students. Well, and we won't be given juice boxes and granola bars during our break. But anyway, since the tests are in March and April, this creates a huge problem for kids taking AP classes. The last few months of an AP class are vital, seeing as it's a time to learn the final units and review for the upcoming tests. I think most students taking AP classes would be upset about this, considering that AP tests can exempt them from expensive college classes, while the PARCC test don't benefit students in the slightest.
Because I struggle with an anxiety disorder, having a heavy class load and dealing with the homework, tests, and state mandated tests is a lot to deal with. I know that the point of high school is to prepare us for college, and I understand that college classes are incredibly stressful. But the difference is that college kids take fewer classes, and their classes don't meet every day, allowing them to take a day or two extra than high school students receive to study, get help, and finish homework. In this aspect, it's a bit hard to believe high school is truly preparing students for college.
Maybe the point of high school is to show students that they can persevere through a heavy workload and teach them how to study when college rolls around. But I believe it would be more beneficial to treat students like college students and show them how to perform properly.