Meet Me in a Minute: Matthew Small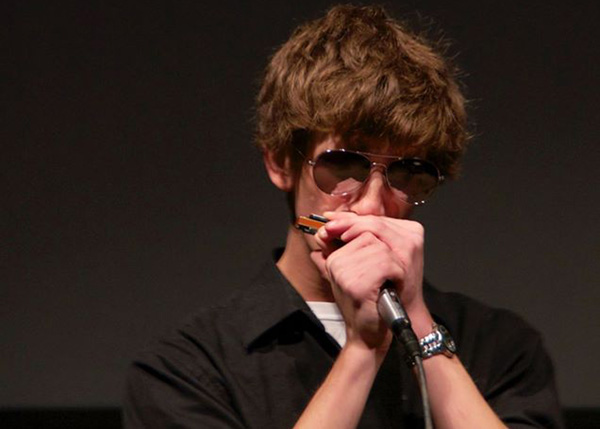 Hang on for a minute...we're trying to find some more stories you might like.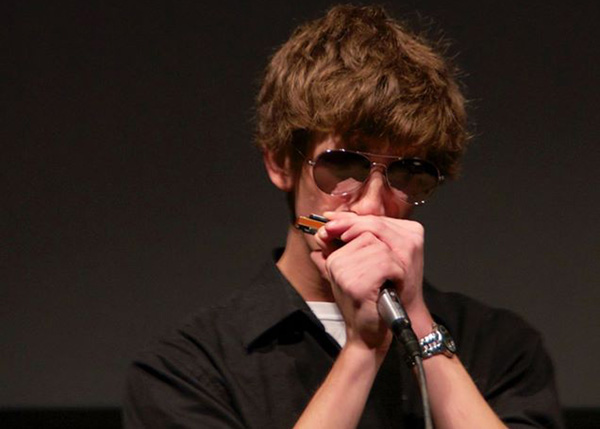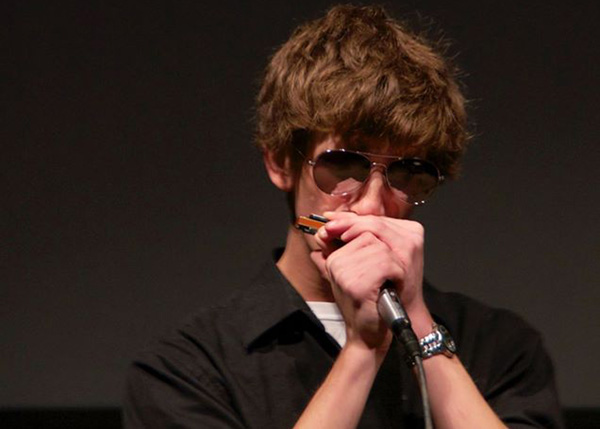 Niles West offers a lot of wonderful music programs, but while students usually dedicate their musical talents to only one or two activities, senior Matthew Small finds more time in his day for music than most.
In fourth grade, Small learned his first instrument, the trumpet, for the Park View school band. Freshman year, Small taught himself how to play the harmonica as a hobby. Just the next year, he picked up another instrument in the form of the upright bass. Just this year, Small officially joined chorus, his voice becoming his fourth instrument.
"I think music is one of the hardest fields you can get yourself into," Small said, "it isn't just making music, but also learning how to express yourself, learning how to play instruments, learning music theory, or just in any situation how to feel. But something that, especially with me, that I really cherish about music is the fact that it teaches me a lot of life lessons: I'm not gonna win all the time, I'm not the best at everything, and there's some things that you just can't do. Music is just a great tool to have."
With his wide variety of music abilities, Small participates in plenty of the music programs at Niles West. HE is in symphonic wind ensemble, philharmonic orchestra, marching band, guys & dolls, and jazz ensemble. He also is in men's choir three days a week and helps choir teacher Amy Branahl with the music appreciation class. Outside of school, he has an on-and-off quintet group, and is the lead singer for a rock band called, The Flying Penguins. Every once in a while, he also tries his hand at writing his own music. Altogether, Matthew dedicates almost seven hours a day to music.
"Music is just fun," he said. "One thing that I learned is how awesome it is to play for people. I like entertaining people, making them happy. Not to be famous or for money, but cherishing when other people smile."
While he says it isn't an easy thing to get into, Matthew loves the music program at Niles West, and thinks joining it is the most fulfilling experience you can have at this school.
"It makes you feel things, but you are going to find a lot of people with the same interests as you," he said. "One thing I enjoy about music is the fact that people who you would never expect to see yourself hanging out with will become your best friend. and you will quickly gain a group of fast friends if you are in a musical ensemble."
While Small said he plans on becoming a social studies teacher and later a sound engineer, he wants to continue playing his instruments as a hobby, and wants to play rock, jazz, or hopefully both in a professional group.