March Madness a Little Too Mad
By Nick Goldwyn
March 23, 2011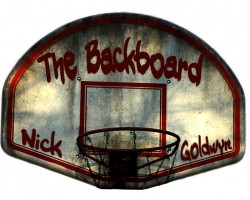 VCU? REALLY? The team that barely got into the NCAA tournament at all, just killed my bracket, really? If you haven't been paying any attention to this year's tournament, then you probably have never heard of VCU, or know anything about their run in the tournament so far. If you are one of the people I just described, let me fill you in, VCU (Virginia Commonwealth University) barely got into the NCAA tournament at all. Surrounded by doubters crying about their favorite bubble team being dropped so VCU could go to the big dance, the VCU Rams proved everyone wrong by beating USC in the play in game, Georgetown (a Big East power house) in the first round, and last Sunday slayed Purdue (by 18 points) in the second round.
But VCU is not the only sleeper to upset the college basketball world and my bracket; in fact, if you look at the teams still in the tournament, the match-ups for the Sweet 16 looks somewhat like someone picked winners and losers by deciding which team had the better mascot.  The East and West part of the bracket is fairly tame so far (with both number-1 seeds still in play) compared to the southwest and southeast side, where the number-1 seed Kansas Jayhawks will play the number-12 seed Richmond Spiders (who beat the 13-seed Morehead State Eagles to advance to the Sweet 16). Also on that side, the (VCU) Rams will play the FSU Seminoles , and BYU will battle Florida (in a game many thought either team would get to). Over the weekend, Pitt lost to (8th seed) Butler (on a last second foul), Purdue lost to VCU, and Notre Dame lost to (number-10 seed) FSU.
So why did I tell you all this useless information? Well, one, to assure you that just like everyone else, my bracket,too, is completely gone. And to give you a solution to your bracket problem: just sit back and watch the rest of the games, and enjoy the rest of the Madness. Because there's no way your Purdue vs Pittsburgh Final Four game is going to happen.