A Cappella Groups to Compete at Quarter-Finals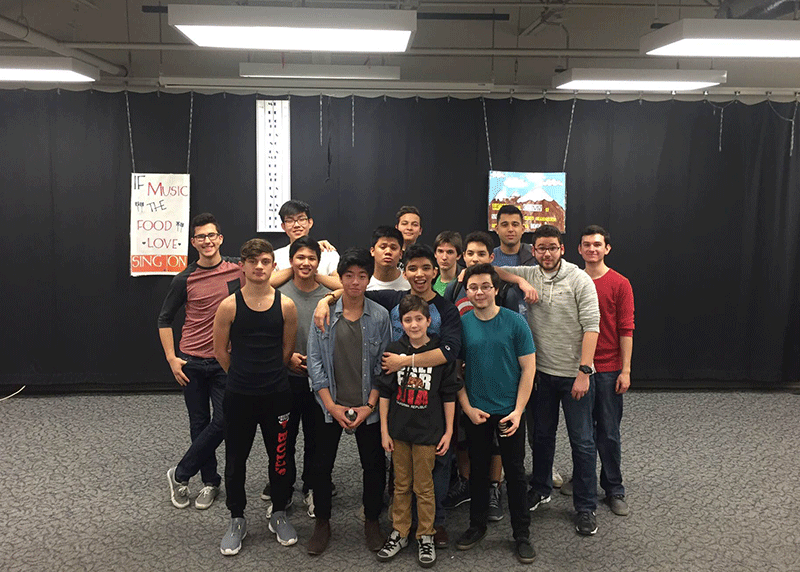 By Thea Gonzales
February 2, 2016
On Saturday, Feb. 6, Echo Effect will be the first of Niles West's a cappella groups to compete in the ICHSA Midwest Semi-Finals in Port Washington, WI. The other two groups — High Fidelity and Guys and Dolls — will be competing on Friday, Feb. 12, in DeKalb, IL. Tickets can be found here.
Since 1995, Varsity Vocals has been the name behind ICHSA (the International Championship of High School A Cappella) and ICCA (Collegiate A Cappella) competitions.
Choir and a cappella director Amy Branahl is no stranger to the ICHSA and has sent many a treblemaker to competition. Year after year, however, her core goals remain the same.
"[The groups] will bring diversity, solid singing, presence, and a lot of heart. My goals are to have a safe and fun trip with my students and that the groups will start to bond together.  There is something magical about competition that brings people together," Branahl said.
Since auditions in mid-August, the three a cappella groups have been working to improve their musical prowess and group bond. At least two times a week for two hours, groups met to learn, execute, and choreograph a cappella pieces– with much of the bonding happening outside of rehearsal.
"High fidelity has been working hard learning both arrangements and choreography for the upcoming competition. I created the choreography for the whole set, and the girls put in so much hard work: from leadership to supporting each other. I believe that HiFi brings a lot of charisma to the table with our stage performances. We won't let being an all-girls groups turn into a setback for competition," junior Raciel Millan said.
After years of spending months and even years with their respective groups, these singers have formed friendships that last beyond singing in the choir room.
For seniors like Brendan Tiongson, this is the last year to leave it all on the stage. 
"I would be lying to you if I said I didn't want to win, but I also understand that there are many factors in winning this competition. Ultimately, what I want for Echo Effect is to have a good time. Every member joined Echo because of the love for singing. If we can walk away form that stage with huge smiles, I'll be happy with that," Tiongson said.