2016 Girls Varsity Softball Preview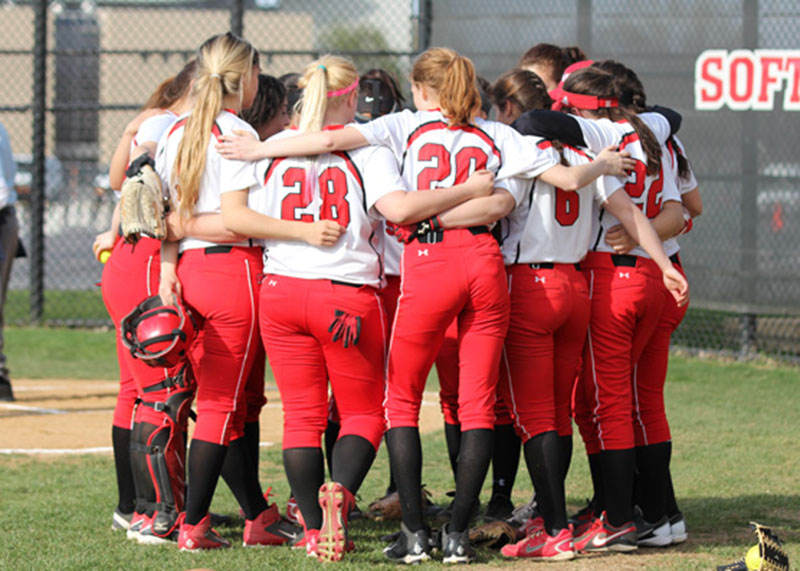 By Sana Kadir
March 11, 2016
The Softball team this year is looking to be promising as ever with a well seasoned roster. Coach Nicole Reynolds, head varsity softball coach, helped give us some insight on what to expect for the upcoming season.
Q: What are some goals for the upcoming season?
A: Some goals we have are to play as hard as we can, get as many wins as possible, play as hard as we can, work together as a team, and do a good job on all three cylinders which is hitting, pitching, and backing each other up as much as possible.
Q: What are some difficulties you might face this year?
A: We lost our starting pitcher, junior Hope Cherian, to an injury, and so although we do have good pitching to back her up it's tough when you lose your number 1 returning pitcher from last year.
Q: What are some strengths you see this team has?
A: We have pretty decent hitters. We also have 11 returning players from last year. We did a nice job hitting last year and we're going to continue that this year. We also have a solid group of girls who really care about playing the sport and love having fun and winning.
Q: Why should people come out to the softball games?
A: When people come out, they're going to see a good hard working group that's very spirited. We're going to have some good hits, good plays, and have fun on the field. Softball is a great game to watch and even greater when you understand what's going on.
Q: What game are you most excited about the most this season?
A: Always the Niles North game. It's always a heated battle. It's also a game to raise awareness for Ovarian Cancer, so we try to collect and donate some money. That game and a lot of conference games are really fun.