Why I Woke Up at 3 AM to Watch the Royal Wedding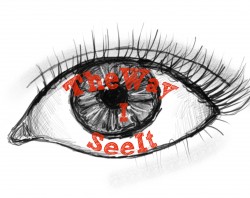 On Friday, April 29, 2011, numerous people told me I was crazy because I told them that I was one of the billions of people across the world that watched Kate Middleton wed Prince William of Wales at 3 a.m.   But let me tell you, it was worth every second of lost sleep.
Why would someone wake up at 3 in the morning just to watch a rich couple who most likely will never have any effect on your life get married? For some, it's the happy atmosphere of a wedding that gets them out of bed. Others like stalking influential people like Elton John, David Beckham (although I don't blame them), and of course Kate Middleton and her Prince (literally), William. Perhaps some people have insomnia and figured there was nothing better to do in the wee hours of the morning. My seven-year-old sister wanted to witness a real Princess' wedding, not just a Disney character's.
For me, the reason why I decided to watch the Royal Wedding was so that one day, when I hopefully have children of my own and watch William and Catherine's child's wedding with them, I can respond to their question of, "Mom, did you watch William and Catherine's wedding?" with "Yes! I woke up at 2:57 a.m. on a school morning just to watch the Royal Wedding." And I would go into some intricate details such as the following.
This event had to be watched live; it didn't cut it to record it and watch it after you know everything that is going to happen. From the regal hats to the packed crowds, every aspect of this wedding was so intriguing. The fact that a commoner, whose grandfather was a coal miner, was marrying the Prince truly made this love story a Cinderella story.
The first thing ABC broadcasted was the crowds of people all over London waiting for their glimpse of the Royal family. People from all over the world pilgrimaged to London for this special occasion, and they surely weren't disappointed. People have been camping out of the Buckingham Palace for days just to get a decent view of everything that happened on Friday. It amazed me to see how many people actually loved their Queen and Prince and how much this wedding meant to them.
Then as time progressed, ABC focused on all the guests arriving at the Westminster Abbey, which is a show in itself. The most interesting part was watching the guests assemble into the cathedral was looking at all the hats. It is custom that women wear a hat and a dress with long sleeves in the Abbey, otherwise they'd get kicked out. At first, the hats all seem a bit over-the-top and ridiculous, but they seem to grow on you because towards the end, I was really starting to like some of the hats I saw (except Victoria Beckham's hat. Blech).
The most difficult part was waiting in anticipation for Kate to come out in her dress. I was afraid that she'd have a dress like Princess Diana's which, in my book, would be torture on a girl's most important day in her life. But Kate pleasantly surprised me in a very simple, yet stunning, lacy dress. If it wasn't for the train, which could also be classified under torture, the dress would have been perfect.
The dress of the Maid of Honor, Kate's sister Pippa, was gorgeous. I wondered what kind of diet and exercise routine she was on before she could pull off a dress like that. Wow.
My favorite part of the wedding was when Kate was being escorted down her last four minute walk as a Middleton by her father, and Prince Harry turns around, smirks, and tells the nervous and focused-on-looking-straight-ahead Prince William that she's here and looks great. Perhaps the face Harry made reminded me of the face my own brother makes in similar situations, but at that point, the true bond between the brothers is depicted and felt. The emotions that EVERY bride and groom experience were present as well. Besides the glamorous decorations and expensive clothes, the Royal Wedding felt like, for a moment, it could have been anyone's wedding.
The ceremony went on, and the atmosphere was just magnificent The most fairy-tale like part was when the Dean of Westminster asked the guests present at the ceremony, "Therefore, if any man can show any just cause why they might not lawfully be joined together, let him now speak, or else hereafter forever hold his peace." All I could think about at this point was Taylor Swift's song "Speak Now," and I got the chills.
At the end, William and Catherine walked out together, man and wife, into the carriage. They were on their way to Buckingham Palace for the first kiss as a married couple, but seeing as I had a bus to catch (because we still had school on Friday regardless of it's pointlessness), I missed the kiss on the balcony.  That was as much coverage as I watched.
Some people still might call me crazy, but I call it an investment. Watching almost four straight hours of live Royal Wedding broadcast starting at 3 in the morning may seem insane to some, but to me it was more than losing a few hours of sleep. The Royal Wedding provided enough details and emotions to create stories to tell for years to come and memories that will last a lifetime.