Remembering Carrie Fisher: More Than Just A Princess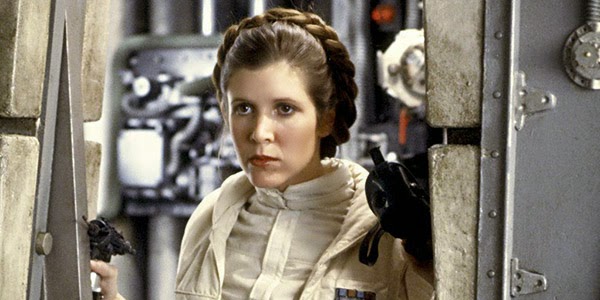 Editor's Note: This is a guest column written by senior Cosette Nowik, honoring the late Carrie Fisher.
When I was a little girl, actors and actresses on the television screen were the most fascinating people to observe. Granted, when I was little, I knew nothing of movie stars' personal lives – but just the raw talent that was shown on the screen or stage left me mesmerized countless times. As I grew older, I became aware of celebrity drama through magazines and interviews. However, one woman's story stuck out to me in particular.
Carrie Fisher was an actress who was most recognized for her role as Princess Leia in the Star Wars film series, and also served as an icon in my life. Her story is framed with her upbringing and early life as she was raised by the late Debbie Reynolds, and receiving the role of Princess Leia at just the age of 21 is insane. I couldn't even fathom the overbearing amount of pressure placed on her shoulders.
As I look over her life once more, the thing that truly stuck with me was that Fisher dedicated her enormous platform to mental heath awareness and female empowerment.
"I am mentally ill. I can say that. I am not ashamed of that. I survived that, I'm still surviving it, but bring it on," Fisher once told People magazine.
Despite struggling with bipolar disorder, she educated the public and served as a beacon for those who were struggling as well, helping them prevail day by day. As for women's empowerment, her role as Princess Leia had shown women around the world that there was so much more to life than simply waiting to be rescued. She inspired young women such as myself to fend for ourselves. She was strong, independent and powerful, just the way my younger self aspired to be.
We have lost an amazing woman in 2016. But the lessons of awareness, honesty and education that she left behind will live on in my memory, and in the memories of those she impacted, for generations to come.