2017 Spring Preview: Girls Softball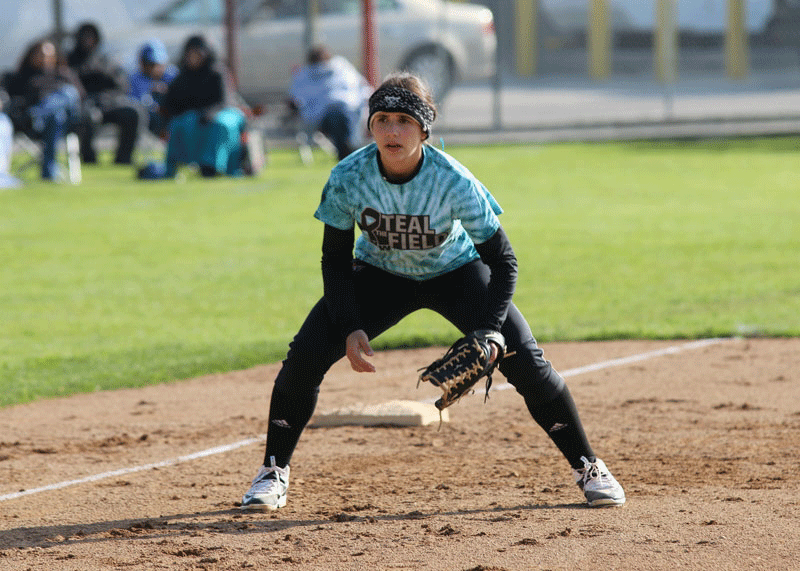 The NWN had the chance to sit down with girls softball head coach Nicole Reynolds and varsity captains Gianna Mahoney and Hope Cherian to discuss the upcoming season. After last year's many successes as well as the return of multiple starters from the 2016 team, many are excited to see what the girls have in store.
NWN: How is the team looking this year?
Reynolds: We are looking pretty good so far.  We still have work to do, and we can't wait to consistently get outside. We have a lot of returners and some fresh new faces, so we are excited and looking forward to the season.
NWN: How does this year's team compare to previous years?
Reynolds: I can't say anything about wins and losses yet, but we have much better leadership than we've ever had, two great captains, and the kids worked much harder in the off-season. I feel that these kids all get along and are willing to work hard for each other on and off the field.
Mahoney: Last year's team wasn't nearly as close. This year, everyone is family, and we all have a super close bond. The team this year is looking awesome. In practice, everybody's working hard, and we have the potential to win a lot of games.
NWN: Can you tell us about some of the strengths and weaknesses of the team?
Reynolds: Leadership will be a strength for sure.  It's hard to say with each new group — you don't know until you play. We have some key returners and will have a bit more experience with that, and the added freshmen have all played travel ball, so that will help as well.  Weaknesses include just being young, but hopefully we won't have too many rookie mistakes. But we are very versatile in the sense that we have lots of kids being able to play many positions.
Mahoney: Our strengths are definitely communication and working hard. We have no problem communicating and talking on the field. Everybody shows up every day, ready to practice. As for weaknesses, we don't really have many, but we do have a lot of underclassmen and new varsity starters. We need to work on game situations and prepare ourselves for game time.
NWN: Who are some key players that the other teams should keep an eye out for?
Reynolds: Cherian is making a debut back from an injury. Mahoney is our all-conference returner. She is coming back from a surgery but she is working hard and getting her self back to softball shape. Junior Callieh Mohr has worked a ton in the off-season and is doing very well in the outfield. We have three freshman on the team that will add to our depth this year — they are Alana Mras, Katie Trail, and Julia Ruth.
NWN: What is one game that everyone is looking forward to this year?
Reynolds: Niles North and Senior Day against Taft.
Cherian: We are all definitely looking forward to the Niles North games. This is the first time we get to play them twice in a season.
NWN: What have your practices consisted of these past few days and what are you doing to prepare for the season?
Reynolds: Getting ready for games, hitting and defensive things.  Working on individual skills like outfield, infield and positional work.  Also, introducing our defense to the newcomers and practicing just basic fundamental plays.
Cherian: Practices have been focused on the little details of the game and communicating. We are getting used to playing with each other, and some people are at new positions. Right now, it's a lot of conditioning out of practice, and for me, as a pitcher, getting my pitching stamina up. With a schedule that's 35 games deep, we are all preparing ourselves mentally and physically.
Make sure to come watch the girls at their first home game on Wednesday, March 15 at 4:45 p.m. against Von Steuben.
About the Writer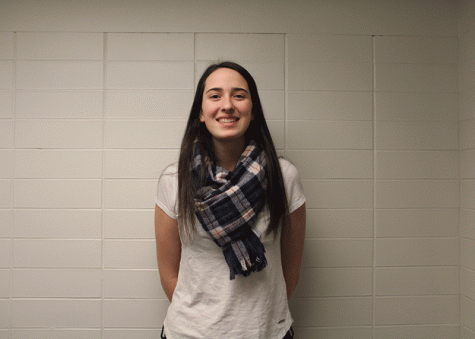 Nicole Zelazko, Arts & Entertainment Editor
Nicole Zelazko is the Arts & Entertainment editor for the NWN. When not playing for the school varsity volleyball and basketball teams, Zelazko enjoys...