Meanwhile in Illinois Politics…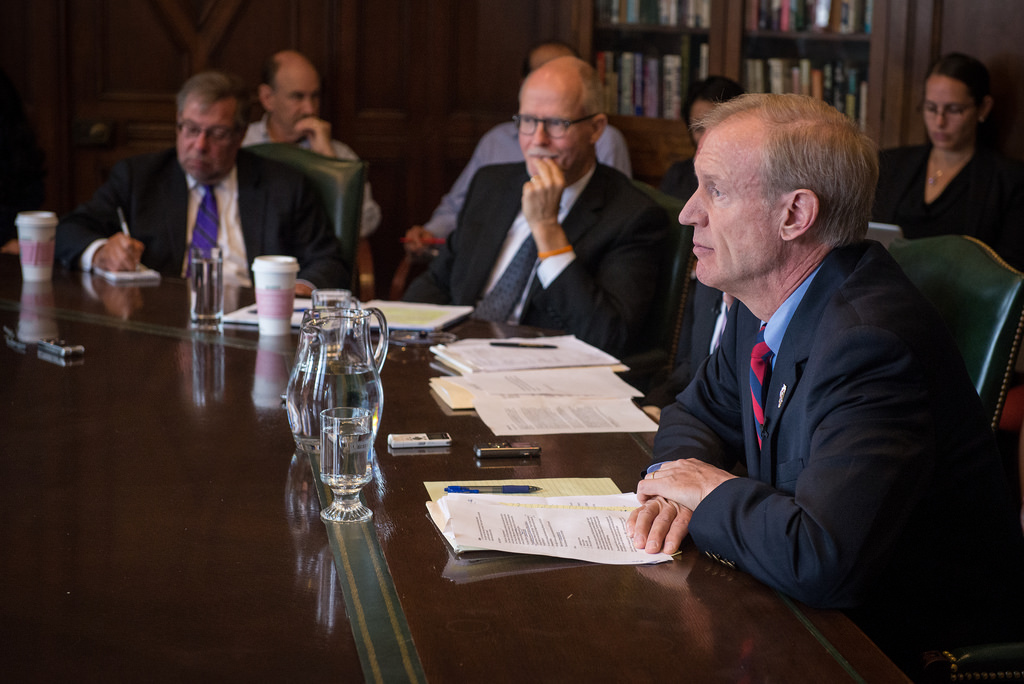 Although most people pick at their phones and constantly scan CNN or Fox news to know every detail of what our new president and his administration are up to, we don't realize what's been going on here in the Prairie state — and it's not good.
The "Land of Lincoln" is most well known for being not only one of the most diverse states, but also for specializing in the production of agriculture, coal, and oil mining, as well as being home to some of the best sports teams, such as the Cubs, Bulls, and Blackhawks.
Ironically, Illinois politics are anything but honorable, as our state's nickname would suggest.
According to abc 7 Chicago, of Illinois's last seven governors, four have ended up in prison: Rod Blagojevich was impeached on corruption charges for attempting to sell Barack Obama's senate seat when he left to become president; Daniel Walker was sentenced to prison for fraudulent loans; George Ryan issued licenses to unqualified truck drivers for bribes; and Otton Kerner, governor of Illinois from 1961 to 1968, was charged with more than 15 counts of bribery and perjury.
Following the corruption and failure in the state government in the past, political tensions still remain today between current Republican governor Bruce Rauner and the Democratic-led legislature.
For any government body to pass a bill, it must receive a three fifths majority vote (106 of the 177 members) from the general assembly. The current power struggle between Republican Rauner and the Democratic legislature results in not much getting done.
One of the many issues Illinois faces today is the absence of a balanced budget proposal, which Rauner has still failed to address.
"We are now going into a third year without that balanced budget proposal. He hasn't done it once. He hasn't done it twice. As a result of that, my office is responsible for having to pay $11.2 billion in bill backlogs. That's how bad of a situation we're in. We've had six downgrades to our credit since Gov. Rauner has taken office," democratic comptroller Susana Mendoza said in an interview with  WGN 720-AM last month.
In her position as comptroller, Mendoza is basically the bookkeeper of the state of Illinois; she writes all the paychecks to state workers and government officials.
As the we continue without a budget, which regulates our state's spending and finances, the state debt continues to increase each day. Currently, Illinois is estimated to have a state debt of approximately $154 billion.
Some critics of Rauner, such as Mendoza, are quick to call him out and blame the state's current crisis on him for his failure in leadership and general incompetence.
Others attribute today's fiscal problems to speaker of the Illinois House of Representatives Michael Madigan, who has been the Speaker of the House since 1983 and serves as the Chairperson of the Democratic party of Illinois. With his 34-year reign as House Speaker and influential power in state politics, Madigan has even been referred to as "the Velvet Hammer" by Chicago Magazine.
With burdensome taxes and an ongoing pension crisis, Illinois has one of the highest exodus rates of any state, with a total of 37,508 people who moved out in 2016. 
Despite an ongoing fiscal crisis, increases in state debt, and political incompetence between Republican and Democratic officials of the state, not everything is going on in the Land of Lincoln is bad.
Just recently, Chicago native Chance the Rapper donated a much-needed $1 million to Chicago Public Schools, which have long been underfunded and are suffering even more under the current budget crisis.
And despite current troubles, Chicago remains one of the best cities in the world, known as an international hub of finance, technology, and transportation.
About the Writer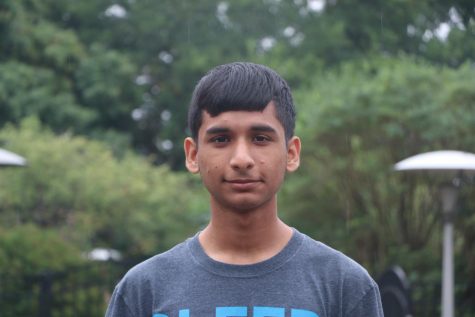 Zubair Muhammad, Staff writer/blogger
Zubair is a senior and this is his third year on the Niles West News staff as a reporter and food columnist. He likes cooking and being a part of many...