Goodbye Niles West, Hello Endless Possibilities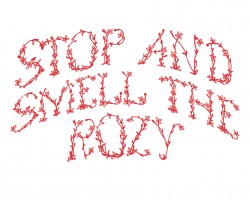 Dear Niles West,
The class of 2011 graduates today. Yay! You know how people say that high school is the best four years of your life? You don't? Well, they do. Of course there are those people that say: "are you kidding me, high school? That's just the kiddie pool. College is for the big kids, and that's the best four years of your life."
But who cares we're in high school. For now.
For me, high school has been a place where I got to grow up, to learn, to fight with friends, to make new friends, to dress like a bum, to dress like a fashion-ista, and so much more. Even though my four years haven't been the most conventional I wouldn't take it back for anything in this world. However, if it were for the world itself, well, that's a different story. (Just kidding.)
Everyone has his or her high school memories. Some people might have hated all four years, while others couldn't wait to relive them. I think that West had a lot to do with how much I loved high school. I mean the school itself was a pain, and the rules were a joke, but the friends you make and the teachers you learn from were well worth it. I know I can give a lot of the credit to the students and teachers at West.
We never thought this day would come. Graduation. We prayed for its quick delivery, complained about class dragging, counted the days, and counted them again, and now that it's finally here, I'm sorry it is because it means leaving friends who have inspired me and teachers who have been my mentors as well as friends. It's crazy to think what we're all going to be doing in a few months. Many of us are going to college, some of us are going to start our jobs, and others are going to explore the world. Each one of us is going a separate way but together we are embarking on our futures. Together we are breaking boundaries, leaving the high school that has been our shell for four years, and hoping that what we learned will help us in the possibility of the unknown.
I know that wherever we may end up, however our lives turn out to be, each one of us has this one thing in common. We can all go back to what has shaped us.  To all the plays, Dance Marathons, pep assemblies, rivalry games, club activities, to the you- make-a-difference breakfasts, accolades, yearbooks, and prom (and this year, the walkout and Peace Fest); we can all look back and say: "We were there. We made an impact, and we did it together."
We did do it together. And as we take our last strides to the stage and receive our diplomas we will make each moment spent at Niles West matter.