Top-10 Songs You've Gotta Download Now!
By Maggie Wibright
September 19, 2010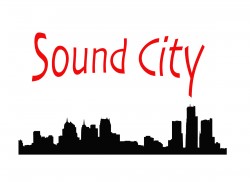 Music is the art of thinking with sounds-Jules Combarieu
Music is bipolar. It goes from bubbly to sad to angry and back to bubbly again. I love how there is a song to fit every mood you have. This past decade America has bred the most random, diverse artists I think we've ever seen: Lady Gaga, Katy Perry, Black Eyed-Peas, Lil Wayne. Don't get me wrong, I think their songs might just possibly be the new anthem of the United States, but whatever happened to those undercover bands? The not-as-popular-but-still-good songs? Well I'm bringing them back. Here's my count down (not in my favorite order) of what was good on my Ipod this week.
1. Pull My Heart Away by Jack Penate
Definitely a cruising in your car, wind through your hair, blasting to the world kind of song. It always make me smile.
2. Reptilia by The Strokes
The Strokes are classic, and so under appreciated. This song has a great combo of base, drums, and a killer guitar. It's a fun, subtle rocker.
3. Daisy by The Maine
God, do I love this band. You might recognize them from their big hit "Everything I Ask For" but all of their stuff is so good, especially this song. It's a cute make-your-girlfriend-smile song.
4. Substitution by Silversun Pickups
This is a such a unique song, because of the lead singer's voice. It has a good beat and is easy to sing along to.
5. Consolation Prizes by Phoenix
I have never met anyone who doesn't love Phoenix. Such a good band, and anything they produce is bound to be catchy and spunky.
6.  Oh My God  by Ida Maria
So I found this song from a movie trailer, which I do A LOT, and it so catchy and empowering. It makes me want to run a marathon. Okay, let's not get too ahead of ourselves. You get what I mean.
7. Wrecking Ball by Mother Mother
A sweet, upbeat song. I always join in singing. I love how the singers voice is debatable (Is he a boy or girl?) and it's short, but there are so many different parts to it. Slow, then loud, then calm, then jumpy. I like this one a lot.
8. Simple As… by Kid Cudi
WHERE DID THIS GUY COME FROM?! He came out of nowhere and stunned everyone with "Pursuit of Happiness," and this song is better. This song is a good sing-along song because it's slower paced, which is for the ones who need to hear the lyrics a couple times before they catch on.
9.  I Wanna Know Now (MGMT, Bob Marley) by Xaphoon Jones
This song has a good mix of today's music and the oldies. Bob Marley is classic and introduced that new style of music back in the 70s and 80s, reggae, and the same is happening with MGMT's new style. It's sometimes hard these days to find a good remix, but Xaphoon Jones did a good job on this one.
10. Dog Days are Over by Florence and the Machine
I got this song from the Eat, Pray, Love movie trailer, and I fell in love with the chorus. It has a very cute, upbeat, catchy style, and I like how I always tap my hands to the beat.
There you have it. My most played songs this week. Although I love jamming on the radio to Katy Perry's "Teenage Dream" like any other 16-year-old girl, I love jamming to these songs too. Music expresses culture and the power of an artist. Who knows? Maybe I'll help you find your new favorite song.
Did I miss your favorite song? Add a comment/question/concern below and let me know.