West Holds Security Discussion for All Students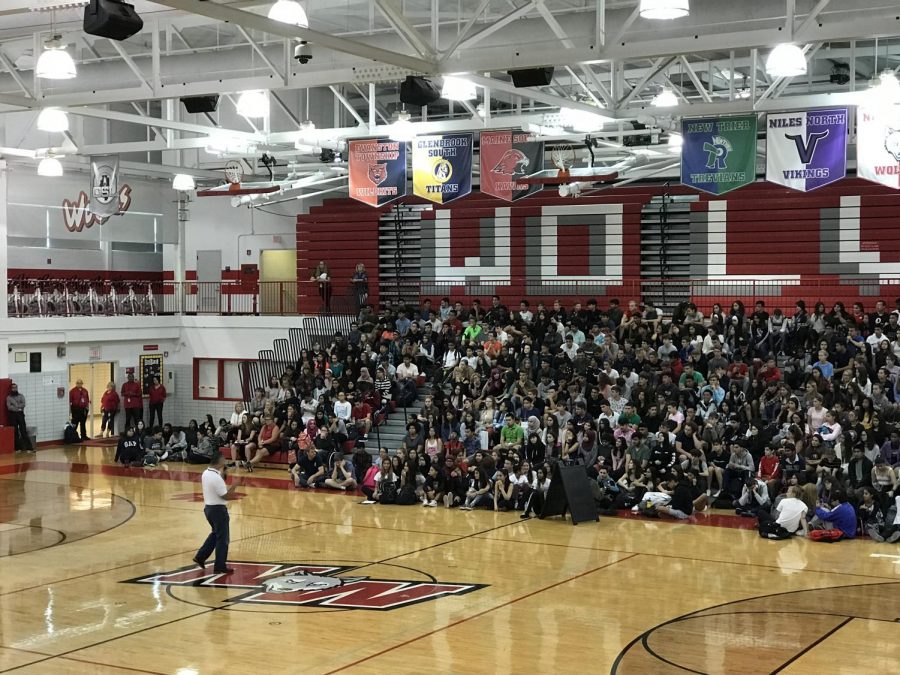 Regarding the safety instances that occurred last year, Niles West decided to hold an extended 25-minute homeroom to address these problems. Last year was the first time in 20 years for a full school lockdown back in October 2017. Also, in February, Niles North had to evacuate their building to come to Niles West, as a result, the security staff stated that they've had to review West policies and procedures.
Assistant Principal Mark Rigby called upon the student body to take action for our safety.
"I'm asking you all to act because I know for a fact you all know what's going on. Tell them [faculty] what's going on and don't sit around and watch things happen," Rigby said.
He addressed the protocols in place here at Niles West:
The 'big lockdown.' If you hear a lockdown over the intercom, that's when there is imminent danger within the building itself. "Teachers lock the doors, turn off the lights, tell you to shut up for a while," Rigby said.
The hold in place: "everybody's fine, there's nothing going on in the building that's not safe, but we can't let you out."
Soft lockdown: When "something happening in the community is in relatively close proximity to the school. We continue normal activities in the school, but nobody can leave in or out."
Senior Evan Han agrees with the updated procedures.
"When I come to school, I don't want to get shot," Han said.
Principal Jason Ness finished the assembly off with some words to unite the students.
"We need each other in this, to keep the building safe, keep the campus secure. We need to assist each other and keep each other safe. When you see something that can help out a situation, don't keep it to yourself. We have to look after each other, that's what makes Niles West great," Ness said.
West is truly uniting to promote the message of safety this year. Keep an eye out today for the phrase, 'see something, say something' on the shirts of security staff and on the posters surrounding the school.