Why Niles West News should be on the Top of Your List Too
By Rozy Kanjee
September 19, 2010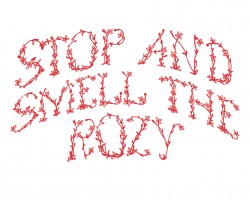 Being a teenager, I know that reading a newspaper is not an ideal option. On my list of things I'd rather do, it's right below licking my foot. So I'd lick my foot and then read the newspaper. But now that I'm writing for one and now that it's online (anything online seems so much cooler) I can't help but move it to the top of my list.
How will I get it on the top of your list too? What a good question. Niles West News will not only be about things that are going on in the school: like a teacher getting fired, or building a new gym, or our assistant principal jumping ship to be the principal of Niles North. It's about what really interests us–and that's just about anything.
On our Facebook page–Wait. Haven't you heard? We have a Niles West News Facebook page, and on it, students have been expressing their thoughts about the online newspaper versus a print newspaper.
Here's some of the reasons why we thought an online newspaper would benefit Niles West:
1. We get more interaction between you (the readers) and us (the writers). You will also be able to voice your opinions. A print newspaper is limited to its staff members, possible letters to the editor, and reader opinions. An online newspaper can be open to all students through comments, blogs, and discussion boards. You could have your very own OMG moment.
2. As an added bonus, we're  green. Our online paper will save tons of trees. No more West Words piling up in the recycling bins.
3. Say goodbye to minimize and hello to intricate detail. Look for long feature stories. Because we can.
Our roller coaster relationship will have many bonuses. Online newspapers allow you to tell me when my head is getting too big. If I start acting cocky, you can comment me saying "Rozy, deflate that big head of yours. It's unattractive." Or you could take a poll and let us know what you think. The point is YOU get to have a voice. The student newspaper becomes YOURs not ours.
With me, you'll find yourself laughing uncontrollably- either at me or with me. You'll also find yourself falling under my cute and adorable charm. We will have our ups and our downs, our laughs and our cries, our anger and our joy, and even our refusal to speak. We'll look back and sing "Friends Forever," by Vitamin C, remembering all the good times we had. Or you could go the opposite way and tell me that I need to jump off a cliff just so I could shut up, not that I would ever do it. I predict we will do more of the latter versus the former.
Buckle up, and have your puke bags in hand, because this is going to be the best ride EVER!