Why is Dance Marathon More Popular at North?
By Mara Shapiro
May 25, 2012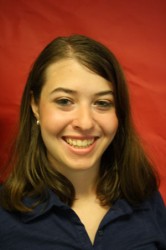 Those who are involved in Dance Marathon know that Niles North values the event like no other. They absolutely love participating in it. Not to say that West students don't, but there is a considerable ratio difference when one goes to the dance. The question is why? Why is Dance Marathon a staple at North, but not as big of an event here at West?
One of the differences that comes with the two organizations is that North raises more money. Their Executives need to raise $435, while West Executives only need to raise $300. Also, more students in general participate, and not only girls participate, but (gasp!) many, many boys are dancers, Morale Captains, and Executives as well. But here at West, only two boys are Executives, and one boy is a Morale Captain.There is a clear mix of boy and girl Morale Captains at North. We only have junior Rishi Patel representing the boys here.
"I am always willing to try new community service activities. I have been involved with the American Cancer Society and Northshore Hospital. Dance Marathon was another great, school-based program in which I could make a contribution. I did not know, going into being a Morale Captain, that I would be the only boy. Actually one of my best friends, Raymond Truong,is a morale captain at North, and I thought that it was normal to be a male Dance Marathon leader. Now that I am a Morale Captain, the girls are really nice, and I do not mind it at all. It is a bit awkward when I am the only one objecting the all hot pink DM shirts, but otherwise its not bad at all," Patel says.
Junior Executive Basia Gawin thinks that Dance Marathon is more popular at our sister school because of the human resources. There are only 20 Executives here at West, while there are at least 10  more Executives at North.
"North has more manpower (in Execs and dancers) than West does which allows them to get more done. They are able to effectively get everyone to participate, while at West the dancers hardly ever volunteer, which makes everything much harder for the Execs. I don't think that West doesn't take Dance Marathon as seriously but we just don't have as much participation as North, which makes everything much harder," Gawin says.
Student Activities Director and Dance Marathon sponsor Jessica Ogulnik explains how North has had Dance Marathon longer and contributes to their funds in different ways.
"Dance Marathon  has been around at North for longer, they have a school culture that is built up for it… we're still working on that at West.   Most of their clubs also contribute to Dance Marathon, and make it a school chest.  We've been moving towards that direction… this year we have had multiple groups and sports contribute to Special Gifts Theater" Ogulnik says.
West is the bigger school. We need to represent! It just seems that North is beating us, even though this is supposed to be a collaborative activity(And by no means is this a competition). As stated countless times before, underclassmen only have one dance a year. Dance Marathon provides a time for dancing, eating, meeting North kids, and hanging out with the West community (along with providing for wonderful causes). Forms are always in the Student Commons. Signing up is just as easy as filling out a form. You won't regret your decision.
Dance Marathon will be holding its annual dance Saturday, May 26 from 5 p.m. to 12 a.m. at Niles West.