Coach Bob Williams to be Inducted to Illinois High School Basketball Coaches Association Hall of Fame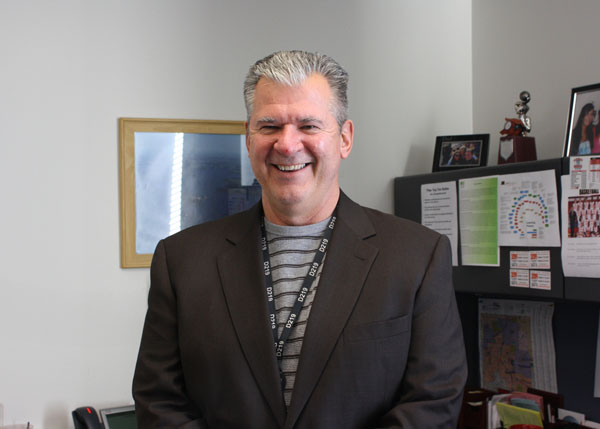 Varsity Basketball Coach Robert Williams will be inducted to the Illinois High School Basketball Coaches Association Hall of Fame.
Coach Williams grew up in North Dakota and graduated from the University of North Dakota (UND) as a hometown hero. He has been very passionate about playing basketball since he was a young boy.
Williams got his first basketball coaching job as a junior in college after he gave up his own career due to Mononucleosis, a disease that left him feeling tired for weeks or even months. He was playing Division One basketball,  but moved to Illinois after he got a job opportunity at Palatine High School.
Williams' message to all the players and the athletes is to empower, shape, and develop their full sports potential. So far, Coach Williams has taken his players and excelled their abilities.
"He improves his players' mindsets every practice. He's a coach with an extremely positive attitude, and gives kids second chances which have worked to the team's advantage," senior Chris Cadet said.
Williams was awarded the Regional Basketball Coach of the Year eight times by IBCA and League Coach of the Year eight times. His IHSA coaching feats are made up of two Final Fours, three Elite Eight Qualifiers, three Super Sectional Titles, and three Sectional Championships and 10 Regional Championships. In addition, he holds four League Championships and eight Conference Division Championships.
"Everyone is part of the team and players need to focus on bettering themselves, and develop your character as a student and as an athlete," Williams said.
The varsity basketball players also showed their admiration and respect to their coach.
"Coach Williams' defensive tactics help the team greatly," junior Emin Ademi.
Silver Homa contributed to this article.