Freshman Friday: Spencer Lopez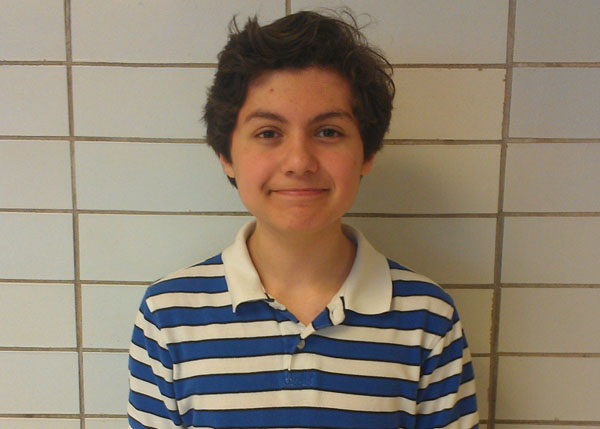 Three years ago, he got the idea to teach himself. He walks into Barnes & Noble and picks out a few "how to" books. Fascinated by the culture, freshman Spencer Lopez sets out to teach himself how to speak Japanese. Now, three years later, he knows around 500 characters, but said he has many more to learn.
"I just love Japanese pop culture," Lopez said. "I started getting into the anime and now I'm determined to learn more Asian languages."
More languages is right, Lopez is now teaching himself Korean and takes Chinese as his language. He also keeps himself busy with the many clubs he is involved in; Japanese Club, Chinese Club, Korean Club, and Asian Pop Culture Club.
"I love the diversity of West, and how I was able to get so involved in all these clubs. Coming from a private Christian middle school, St. Andrews Lutheran in Park Ridge, there wasn't as much exposure to Asian pop culture as there is here," Lopez said.
International Fest was the prime highlight of many ethnic culture clubs where they were able to perform different songs, dances, and acts according to their origin. Lopez participated in both Chinese and Korean club performances.
"Both clubs did a dance that I was in and it was a lot of fun," Lopez said. "There was a lot of stress leading up to the performance to try and get every move just right, but it was worth it, and the dance turned out great. Since then, Korean and Chinese club have met as often as we usually do, but Japanese and Asian pop culture club meet weekly."
On Mondays, Asian pop culture club watches anime movies, while Chinese, Korean, and Japanese club usually watch dramas and other anime programs.
"I really admire Japan for its ability to become so modern but still keep traditional beliefs and practices in their everyday lives. They are so modern, like the America of Asia. I love how well they clash modern ways of life with traditional," Lopez said.