Vikings Win Makes Wolves Playoff Berth 'That Much Harder'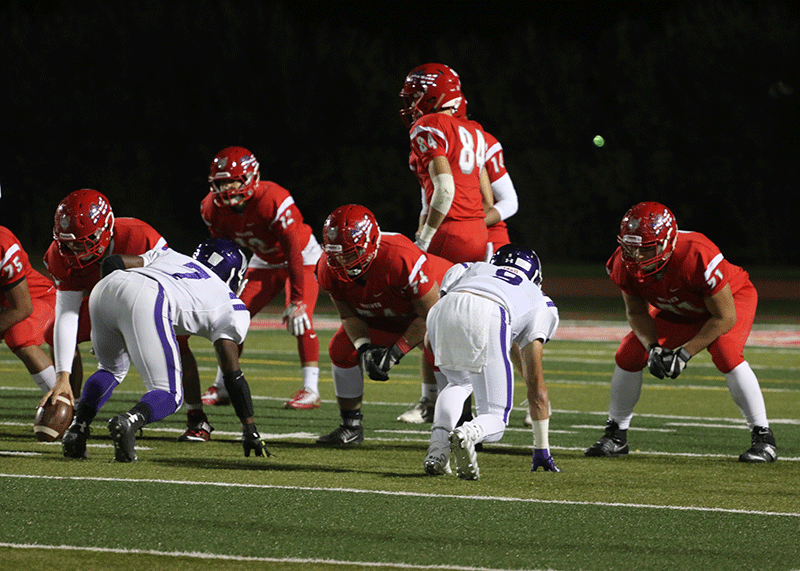 Hustling onto the field ready to take on their rivals on a cool fall night, the 4-and-2 Wolves thought they had this game in the bag — and that they'd be one step closer to their goal of making it to the playoffs.
Niles North had not won a single contest this season up until this rivalry game, an offensive shootout with a final score of 56-42, a loss that might hinder the Wolves chance of making it to the post-season.
"I wouldn't say that the North game crushed our playoff hopes, but it made it that much harder, because we now have to play the top two teams in the CSL, and win both games," said Chris Erjavac, senior outside linebacker. "We are still optimistic about winning as long as we keep our focus."
In accordance to the IHSA playoffs, teams need a minimum of five wins to be tossed into a pool of teams fighting for the remaining playoff spots based on points given up by the team. Six wins guarantees a spot. The last two games of the season are against state-championship caliber teams that are heavily favored to win: New Trier (5-2) and Maine South (4-3).
Friday night's game started off on a good note, with the first touchdown scored for the Wolves by senior Matt Metz. Soon after, however, the Vikings matched that.
By the end of the first quarter, West was down one defensive player due to a concussion. Shortly following in the second quarter, another defensive player was down because of a concussion as well. The Wolves were losing key players on their defensive side, which greatly impacted their play.
"One of the Niles North lineman drove the crown of his helmet into the side of mine when I didn't see him coming, resulting in a concussion. Since I could no longer play, our coaches had to switch up some of the defensive positions, which some of my teammates were unfamiliar with," junior Joseph Park said. "I felt my injury, as well as Hayden's, lowered our defensive morale. It was not a good night for our team and myself."
When West fans saw the gap in the score increasing, many people began to leave when the players could have used the motivation the most.
"I was genuinely upset that most of the fans started to leave the game when the team started to fall behind to North. There were maybe 12 people in the student section by the end of the game, and the rest of the fans consisted of family," junior Sandra Nahhas said. "Our boys deserve so much more. As a student trainer, I have never seen a team so passionate about a sport. They need our support and motivation the most when they start to fall behind, and with what they put into the game, I think they deserve an amazing fan base."
Once the game ended, the realization set in, and none of the West players were happy about it.
"It was a tough game to lose. I felt upset, but I know my team and I are going to bounce back after a good week of practice," junior Philip Abonce said. "I believe we played well — our team adjusted to certain situations pretty well, and I'm proud of what we did as a whole."
This Friday the Wolves are scheduled to play the Maine South Hawks at Maine South at 7 p.m.
George Panoutsos contributed to this story.
About the Writer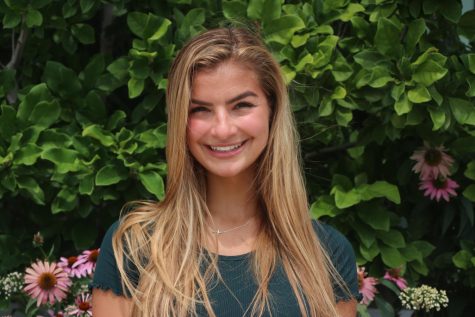 Christina Lappas, Editor in Chief
When she's not studying or doing homework, Christina loves to hang-out with friends and sleep. She is excited to be the editor-in-chief as a senior and...