Why YOU May Have To Pay More For College
By Dan Poskus
August 31, 2012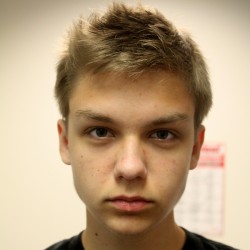 Politics seem to be a very underrated topic at Niles West.  My theory is that people don't care about politics for two reasons. One: people don't think they're affected by it. Two: people don't think they can make a difference in politics. Sure, you may not be able to vote yet (with the exception of a few seniors), but that doesn't mean you can't change the minds' of people who can.
Before I continue, you should know that I am a liberal, progressive, left-winged democrat. I side democratically on 99% of all issues. My views are extremely biased, but that doesn't mean they aren't important, especially if you disagree with me. For example, student loans.
A key topic among Democrats and Republicans alike is how to handle student loans. If you plan on borrowing money to go to college you may be paying off student loans into your forties. This issue is getting ridiculous, but hopeful it can be stopped soon.
It used to be that student loans were made by the government.  It loaned students money and students payed it back. This way of giving out loans worked out well, but somewhere along the line the public decided the government shouldn't be involved in education. I don't know who thought this, because if the government is taken out of the equation it results in varying levels of education all over the country.
The government stopped giving out loans and the banks started to. Suddenly interest rates skyrocketed. Students had to pay back way more money to the banks then they used to pay back to the government because the government had much lower interest rates. When Obama became president he helped to change the system back to the government giving out loans. The banks pushed to give out the loans and are still pushing today because they can charge ridiculous interest rates and get away with it. For example, lets say the bank loans someone $100,000 to go to school, but you have to pay $150,000 back to the banks.
Republican nominee (and certified cardboard cut-out), Mitt Romney, uses the fall back excuse.  When the backs give out loads it increases government spending.  In my opinion, that's crap.  The truth is this: whatever the government loans, the student pays back.  Romney doesn't want government and the educational system to associate anymore.  If you are one of the millions of young people struggling to afford college, don't worry!  Good Ol' Mitt has some advice for you: "shop around" or "ask your parents for money."
Many Republicans don't even want to have public schools. If these Republicans had their way, all schools would be private.  You have to pay to go to a private school, which makes education a business that can make someone rich.  There's one problem: many families wouldn't be able to afford to send their kids to private school. What do they plan to do with all those kids? Are they just going to grow up without an education?
In the same way, you and your parents paying more for college than they should have to because some Republicans want to make the rich richer.
The solution to this problem? Barack Obama. You getting this?  Barack Obama wants all students to have the option to go to college. Mitt Romney wants only the elite to go. If you take anything from reading this, it right here.
Dan Poskus is the NWN's political columnist. He will see you through this year's presidential election.