Not Going to Homecoming Because You Don't Like the Music?
By Mara Shapiro
October 5, 2012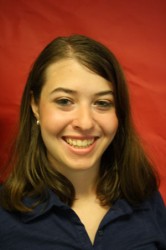 There are many reasons why a person may not decide to attend the Homecoming dance. Personally, I don't see any reasons other than religion, money, or family plans that could deter a person from attending one of the best events of the year  here at West. One reason, other than not attending without a date, that I have been hearing often this year is that people aren't going because they dislike the music. Really?
As teenagers, one of the best forms of expressions for ourselves is through our music. I'm always listening to my iPod or Pandora, and not all of my music is off of B96 or Kiss FM. One of my favorite bands is Foster the People, and I love 80s pop on Pandora. But when students say that they aren't going to attend a dance, one of the few dances our school holds all year, because of the music?  The dance isn't just about the music, as absurd as that might sound. There are the pictures, the excitement, hanging with friends, and most importantly, the memories. And it's a three-day weekend this year! How great is that?
It's 2012 people. It's no longer the '70s or '80s. For those with a much older taste in music, The Rolling Stones, The Doors, Pink Floyd, Led Zeppelin, obviously the DJ is not going to play that! Back in the '70s, of course they played those bands. But we are living in the time of Katy Perry, One Direction, and the beloved Carly Rae Jepsen. Their songs are of course going to be played because teenagers enjoy that music now. And for the hipsters out there, some of your songs might be played. Possibly.
Junior Dan Poskus says that while the choice in music isn't the only reason why he isn't attending, he doesn't enjoy listening to the overbearing pop music.
"Most people go to Homecoming to talk to their friends and dates, but it is hard to do that with blaring pop songs playing the whole time. Most songs are so loud you can't even really hear it, but instead hear the one note bass line for the whole dance. The music isn't the main reason I'm not going, but it certainly isn't helping to bring me in."
While I agree with him about the volume being super high, there are hallways. People can hang out in the wrestling gym for refreshments as well. Once again, teenagers like the feeling of being in a club, and the loud music transforms the gym into being a pseudo club. Plus it's a dance; the music is always going to be loud.
Senior Andrew Mudreac has a separate complaint about the music.
"There isn't much variety."
I know that the majority of the music is top 40, but the DJ is from B96. Plus you can suggest songs via Student Activities Director Jessica Ogulnik's email.
My message is, don't let the music stop you from attending a night you can look back on 20 years from now. Homecoming night is a chance to dress up, hang out with friends, and be proud of your Niles West Wolf status. So forget about your iPod for the night and listen to it as soon as you get home instead. Go out, try to block out "Call Me Maybe," and have a wonderful time!