Pep Rally- Success or Fail?
The NWN brings to you a review of the pep rally on Friday, Oct. 5 from the perspective of the different classes. Enjoy!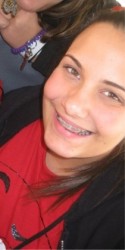 SENIOR- Milana Pehar
Since this is our senior year, everyone wanted to make the most of Homecoming assembly. Us seniors have been talking about how our senior year would be the best and the most insane since we were freshman. Everyone has been talking about homecoming week for the past month and planning what we were going to do for the assembly.
"I thought it was crazy, we've been waiting for this to happen since freshmen year and we had an amazing time. WE TOOK OFF," said senior Pierre Guillame.
Since almost every senior had been hyping it up all over Facebook that it was going to be the best assembly yet, I thought that it was going to be amazing. I was right. Everyone was dressed in some type of red. We had everything from glitter to toilet paper to silly string. People brought blow horns and whistles so the class of 2013 would be the loudest.
"It was the best assembly out of the entire four years at West, legit," said senior Ella Paratusic.
I feel that everyone was so excited and happy to be there and really wanted to show West who is best. Seniors and juniors had a "war" against each other on who could be the loudest. It was evident that seniors won.
"The assembly was energetic and everyone did their part to make it the best one West ever had," said senior Tezen Mathew. As they say: you can't tame the 13east.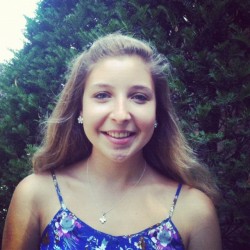 Junior- Ally Daskalopoulos
As you step into the Niles West contest gym and look to your left, swarms of black can be seen, as the Niles West class of 2014 juniors showed their definition of school spirit with a blackout for the 2012 Homecoming pep assembly.
Nothing matters more to the class of 2014 than beating the seniors in cheering and representing their class. For as long as I can remember, Niles West juniors always go all out and wear as much black as possible. When the class color representation ("Color Wars") was abolished, the juniors decided to keep the tradition going regardless of the rules. Black has forever been the representative junior color. I have always been a supporter of the blackout, and I think it's very original for the juniors to do something different. It wouldn't be the same if the class of 2014 broke the tradition. As much as I believe school spirit should be represented by red and white as well, wearing black makes the juniors a little unique.
Well, there were certainly tons of black t-shirts, face paint, and bandanas at the 2012 Homecoming assembly. I found myself crammed between two enthusiastic juniors as they cheered on Break Beatz, Hip-Hop club, and our mascot, Big Red.
I was screaming, and cheering aloud with the crowd when the 2012 Homecoming Court walked down the red carpet. The crowd went wild for Faris and Molly.
"I always love going to all the assemblies, but especially Homecoming, because it's my favorite school event. I love it when everyone goes all out with red, white, and black," said junior Dori Protofanousis. 
The juniors were certainly proud of all the spring athletes, and cheered on all the juniors that were present in the athletic team videos. I don't think you will find one junior who didn't have a great time at the Homecoming assembly. I sure did, and I think Niles West can consider this year's fall assembly to be a success.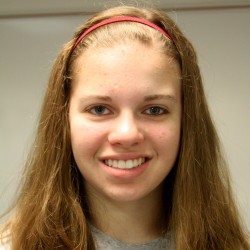 Sophomore- Paulina Michael
The sophomore class struggled this year during the homecoming assembly when it came down to spirit. Although color wars are no longer official, each class still makes the decision to wear their designated color to school the day of the homecoming game. Despite the fact that we were to wear white as a class, not everyone ended up wearing the designated color. During the assembly, our class was just as quiet as the freshman class. It's pretty embarrassing that we've had no improvement since last year. Whether it be spirit wear, or cheering, not much came from our class. The sophomore class failed to collectively cheer for the sophomores who were on varsity sports, and those recognized as all conference athletes.
Sophomore, Briana Hester agrees that we could have done a lot better. " We were really quiet, and we didn't really cheer for our peers who were on varsity sports either," said Hester.
Although the assembly is usually the spotlight for the juniors and seniors, I think that we could have definitely brought some more energy to the assembly.
"We let the juniors and seniors have their time, and that'll be us next year," said Hester.
Next year, we'll have to bring a lot more spirit and energy to the assembly as the junior class.

Freshman- Emily Butera
"As a freshman, I thought the pep assembly was a lot of fun! It was great to be able to see everyone get up and cheer for their class, and there was so much energy in the gym. It really got me excited for the parade, football game, and the dance! Also, I loved the video that was playing because you got to see what was going on with sports and clubs that you may not be apart of. I had a great time, it was such a fun day," said Butera.
So was it a success or did we bomb the pep rally?  Let us know how you think your class did in the comments!