Hello, Niles West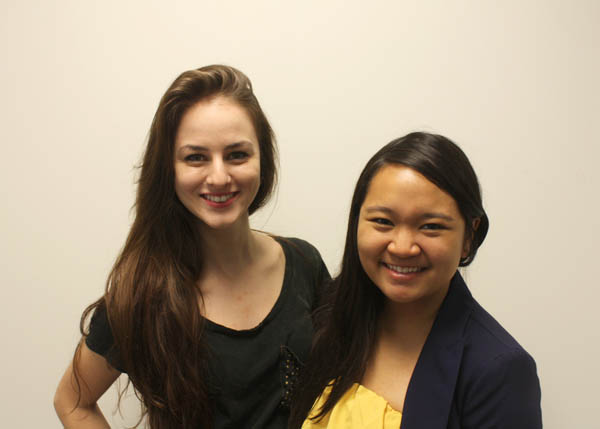 By Gabrielle Abesamis
May 28, 2013
The seniors said goodbye, but I'm saying hello Niles West. As of today, senior and this year's editor-in-chief Ivana Kosir will be  graduating and stepping down from the NWN throne and handing the crown to incoming senior Alyssa Guzman and me! Yes, Alyssa and I will be the official co -editors-in-chief of the Niles West News for next school year!
[Cue: the welcome fanfare, paparazzi, and roll down the red carpet.]
Although we will be missing 14 of the best people that have ever worked on this publication, it's time to welcome some newbies! Junior Breana Brill will be the columns editor. Junior Hafsa Wahid will be the news editor. Junior Ashley Pak will be the features editor. Junior Fatima Farha will be the 10th period editor. Sophomore Vinny Kabat will be the sports editor. Junior Alexandra Daskalopolous and sophomore Paulina Michael will be the social media editors. Junior Daniel Thompson will be the reviews editor. Junior Iza Swider and sophomore Emily Butera will be the photo editors.
Even though our staff will consist of fresh faces for the most part, I promise you're in very good hands. This website will not crash, fail, or kill you with boredom.
[Cue: sigh of relief and climactic applause.]
From my first day as a staff reporter, I fell in love with the NWN. This publication has done so much for me with just two years of being on staff. It taught me how to exercise patience, gave me a sense of belongingness, and made me into a stronger and more confident writer. The NWN also gave me this rare privelege of bringing pride and honor to the school through the awards and commendations the staff has been winning and earning for Niles West. This one publication has prepared me to take on countless challenges that life has thrown at me. Hence, it's but right to give back to this website.
Without a doubt, it is my goal for NWN to make another good run for the Pacemaker award. In addition to that, I, alongside the Niles West News staff, promise to cover relevant and significant stories in the coming year.  And,  if it is at all possible, I look forward to more successful year this online paper .
Congratulations on making it through another momentous year, Niles West. With the share of fire alerts, crazy snow storms, Harlem Shake videos, food strikes, assemblies, saying goodbye to our beloved principal,countless award winning students, and world tragedies , we can confidently say that this year was anything but a snoozer.
Just when you think you can kiss the school goodbye for the summer, don't forget the NWN. We'll be updating the site with reviews and other posts frequently.