AM: A Real Record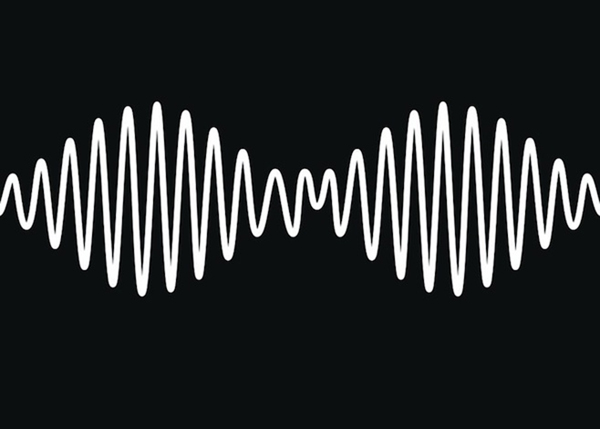 By Danny Thompson
September 13, 2013
There's a sweet spot when it comes to rock music, and Arctic Monkeys hit it with AM. Their latest release is a concept album about a breakup. The record tells a story about a man who loses his love and the torment that ensues. AM has a bluesy garage rock sound that fits right in with bands like the Black Keys and the White Stripes. As it is a concept album each song tells a piece of the story, so I went track by track.
Do I wanna know?: Track one has a bluesy psychedelic guitar riff in the background as lead singer Alex Turner questions his girlfriend's true feelings for him (and her feelings for other men). The guitar and repetitive nature of the drum and bass beats create a very trance-y mood that fits perfectly with the lyrical theme of the song.
R U Mine?: This one is much more upbeat and energetic. Instead of feeling sorry for himself and wondering if he's better off not knowing about his girlfriend's infidelities, he declares his feelings for her and directly asks her "are you mine?" Again, heavy distortion on all instruments gives a true garage rock grit that pushes the tension in the singer's heart to the forefront of the song.
One For The Road: The bass and drums are the main features on this track. Josh Homme of Queens of the Stone Age makes a cameo appearance with backing vocals. Some verses are rapped as Turner's girlfriend leaves him.
Arabella: Turner's vocal technicality is really showed here. The bass, drums, and guitar are tight, but what makes this track stand out is the singing. Alex sings in a very straight time meter, and perfectly enunciates every syllable, alluding to the perfection he sees in his now former girlfriend.
I Want it All: Here there's more of a psychedelic tune. Triplets dominate the beat overall, both on the high hat and bass. The guitar is being played slide style. Turner vocally surfs over the triplets with his cries for wanting it all from the girl.
No. 1 Party Anthem: The synthesizer and keyboard make appearances as the beat slows down. He sings about searching for a girl at a party. He is lovesick, not searching to fall in love, but simply trying to find a girl who will prop him up for the night, as his previous one has left him. The chorus, while not incredibly complex ("Come on come on come on") works nicely as it pairs "come on" with "number one" so that they sound the same until the tag "party anthem."
Mad Sounds: Another slow one. A tambourine is added and the synthesizer stays in. I liked this song a lot. It's about the power of music. You may be having a terrible time at a party, a terrible day, week, month, but when you hear music, it makes you "get up and dance."
Fireside: Speeding up again now. An African-esque eighth note beat on the drums moves the song along. The keyboard provides a nice touch. This is the true break up song on the album, as the singer laments all of the memories he still holds in his heart.
Why'd You Only Call Me When You're High?: Again, a song that directly connects to the last one, as tracks on a concept album should. Turner is calling his girlfriend, leaving her messages at 3 a.m. Her response: "Why'd you only call me when you're high?" A walking quarter note bass line moves the song along.
Snap Out of It: Our protagonist is really starting to lose it now. He has learned that she is now with another man and is considering marrying him. He wants her to "snap out of it" because "it don't sound much like you girl." This song is one you can snap along on beats two and four to, adding literally to the theme of snapping out of it.
Knee Socks: Our singer now goes back and revisits how his relationship started. Much of the song is rapped and there is a clear quarter note dominance, giving it a hip hop-ish feel, but the instrumentation keeps it in line with the rest of the album. Josh Homme again has backing vocals.
I Wanna Be Yours: Things slow down again, and he pours his heart out for this girl. He asks if he can be certain inanimate things in her life like, her lotion, her coffee pot, her vacuum, or her car. It's a sweet sentiment, but as the song goes along, the listener realizes that AM does not have a sweet ending.
I loved AM. It's a record, a true record. If you only listen to one or two tracks, you will miss the whole picture and the story that Alex Turner is telling. This is how music is supposed to be listened to; this is how it used to be listened to. It takes about 42 minutes to listen to this album beginning to end, so next time you have a study hall, grab some headphones and give AM a spin.
5/5 Stars