Freshman Friday: Jimbo Pestano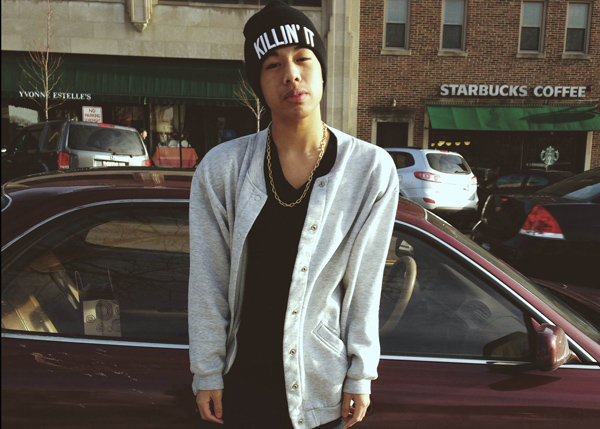 By Giovanna Zavell
January 24, 2014
You can see the excitement and passion he holds when performing on stage. He does not just act, he becomes his character, making the characters emotions and actions his own. He strives to perform in a way that would affect the audiences own emotions; making them laugh, cry, or feel the tension that his character is experiencing.
Many of us don't really know freshman Jimbo Pestano because he did not go to middle school at any of Niles West's feeder schools. Born in South Elgin, Pestano and his family moved to Maryland because of his a job promotion his mom received when he was in sixth grade.
"I went to a middle school in Maryland named Wilde Lake Middle School, and I was really excited about moving back to the Chicago area because of new beginnings," Pestano said.
Pestano is lucky to have cousins who attend or have attended Niles West, so he was able to receive insight about the school before he started here when he moved back for his freshman year.
"I was ready to make new friends and start off fresh. I really looked forward to joining theater here because of all the positive comments I heard about it," Pestano said.
Niles West is a large school and very diverse, which might be scary for transfer students who are used to more than one ethnicity or the other populating the school.
"I love Niles West because of how diverse it is," Pestano said. "At my old school, it was really one way or the other. My old school was mainly African American and Hispanic populated. But, when I came to West,  I noticed how many different cultures there were, and the amount of unique people made me feel comfortable about starting at a new school."
Immediately, Pestano joined theater, eager to contribute his abilities to the program. Pestano sees himself as an actor, but hopes through his next four years, he will also be able to contribute to behind the scenes work such as lighting, set design, costumes and props, and maybe even directing.
"He gets along quite well with others, and he's really funny," senior and thespian Kyle McCaffrey said. "As for acting, he makes very bold choices and is able to do amazing things onstage."
"I love the feeling of adrenaline I get before I go on stage, the little nerves instantly disappear when I set foot onstage in front of a crowd," Pestano said.
Along with acting, Pestano looks forward to becoming a well rounded thespian and being able to take advantage of all the incentives such as going to Theater Fest, and being a part of "the growing troupe."
"I don't know him as well as I would like, but I love him," senior thespian Rachel Weisbecker said. "Although he has only been in theater for one semester, he has become a constant presence who brings a special energy to what we do."