Super Bowl XLVIII Preview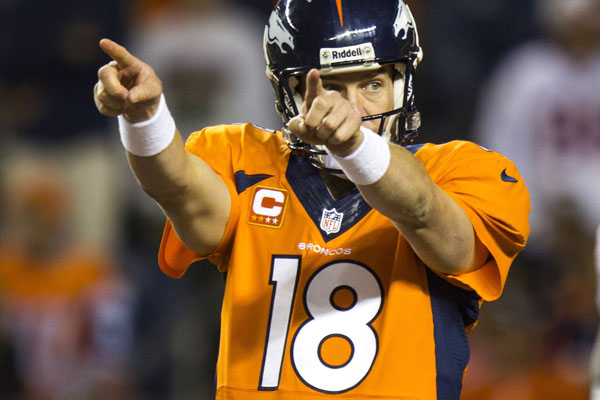 By Danny Thompson
January 29, 2014
Super Bowl Sunday is only four short days away, and I'm more excited for this match-up than I have been for any Super Bowl since the Bears played the Colts. Let me tell you why. As cliche as it is to say, I'll say it anyways: the Seahawks and the Broncos are two very evenly matched teams. They play styles of football that are polar opposites, but play so well that neither team has a significant edge heading into the game. Super Bowl XLVIII (48) is Seattle's defense and ground game vs. Denver's prolific offense. It is Richard Sherman and the Seahawks secondary vs. Peyton Manning and an array of weapons that would make Quentin Tarantino jealous. It is old (Manning is 37) vs. young (Seattle Seahawks QB Russell Wilson is 25) and the biggest age discrepancy between starting QBs in a Super Bowl. Needless to say, it's going to be a very fun game to watch.
On offense, I'd easily give the edge to the Broncos. Five of Manning's receivers had ten or more touchdowns this season. The most that any other Super Bowl team has had is three. The Broncos averaged nearly 40 points per game this season and don't look to slow down when the stakes are the highest. Seattle has clutch guys like running back Marshawn Lynch and receiver Doug Baldwin on offense, but offense is not going to be enough to keep up with the Broncos by itself.
Seattle shines on defense, and they will need a big day from their front seven if their secondary wants to have any chance of keeping up with Denver's pass attack. Seattle blitzes on a higher percentage of plays than any other team, and Manning's performance decreases dramatically under pressure, so it will be interesting to see what Seattle pulls out against him.
In the end, I pick the Broncos to win 17-10. The Seahawks' defense will play well, but Seattle's offense will not be able to keep pace with Manning and the Broncos.